NBA Summer League recap: Mavericks 81, Bucks 64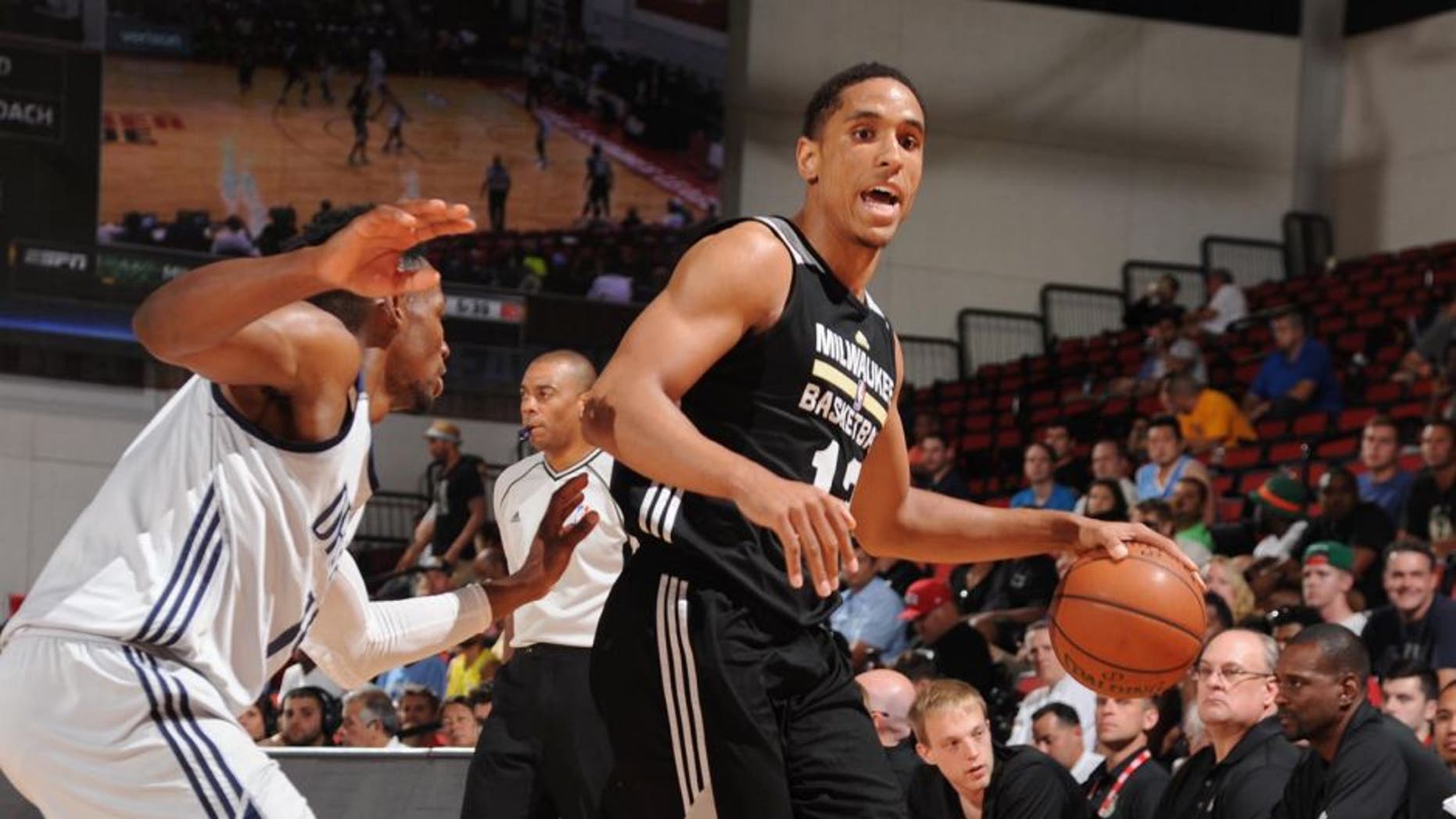 First-round pick Thon Maker led the way on the scoresheet once again, but the Milwaukee Bucks fell 81-64 to the Dallas Mavericks in the NBA Summer League.
Maker led the Bucks in scoring with 17 points on a night when they struggled from the field, shooting 30.1 percent (25-for-83) from the field and just 14.8 percent (4-for-27) from 3-point range.
Ra'shad James scored 15 points off of the bench, while second-year guard Rashad Vaughn was the only other player to hit double-digits with 10 points.
Second-round pick Malcolm Brogdon led the Bucks with five assists.
New Mexico State product Jonathan Gibson led the Mavericks with 14 points, before signing with Dallas after the game.
Starting five: Maker started alongside Terran Petteway and Joshua Smith up front, while Brogdon and Vaughn started in the backcourt.
Rookie report: Maker led the Bucks in scoring but nabbed just three total rebounds. While Brogdon didn't do much scoring himself the rookie led both teams in assists.
Stats corner: The Mavericks outshot the Bucks 39-30.5 percent from the field... Dallas overwhelmed Milwaukee in the paint, outrebounding the Bucks 62-37... The Bucks won the turnover battle, turning the ball over just six times to 14 for Dallas.