Nate Diaz reminds fans he beat Conor McGregor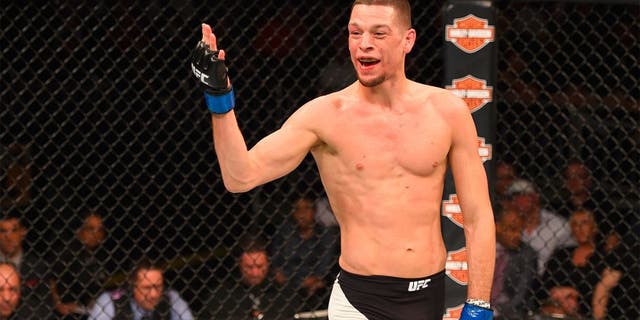 At UFC 205 at the famed Madison Square Garden, Conor McGregor finished Eddie Alvarez to become the UFC's first ever simultaneous two-division champion.
McGregor is still celebrating his victory, but the only man to beat him in the Octagon -- Nate Diaz -- wants fans to remember it hasn't even been a year since he choked McGregor out at UFC 196.
Diaz posted a meme to Instagram on Wednesday with a picture of McGregor and his quote that he, "ran through the entire roster." Under that picture is a shot of Diaz finishing McGregor with a rear-naked choke while the caption reads, "Don't forget" with the smirking, sunglasses wearing emoji.
McGregor would go to on to win the rematch at UFC 202 by majority decision before challenging Alvarez for the lightweight belt. McGregor won his fight with Alvarez with relative ease, opening the door for a slew of potential possibilities.
There's the long-rumored fight with Floyd Mayweather, a trip to the WWE or even a return to featherweight to defend that belt. But Diaz wants fans to remember there's still a trilogy that needs to be settled.