Murphy out as interim manager for below-.500 Padres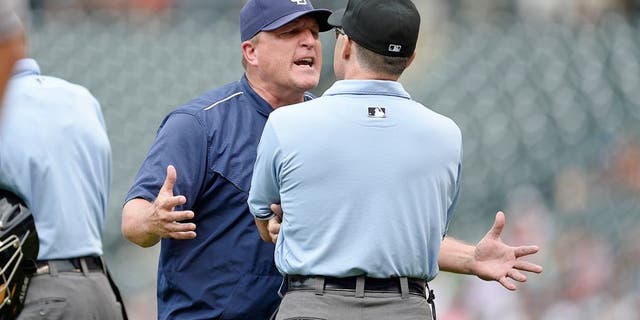 NEWYou can now listen to Fox News articles!
LOS ANGELES -- Pat Murphy is out as interim manager of the San Diego Padres.
San Diego made the announcement Sunday after losing to the NL West champion Los Angeles Dodgers 6-3 Sunday in its final game this season.
Murphy took over in mid-June after Bud Black was fired. San Diego was 42-53 under Murphy and finished fourth in the division at 74-88 -- 23 games behind the Dodgers. Murphy had been guiding the Padres' Triple-A team in El Paso when he was promoted.
Before the game, Murphy said he was grateful to be given the opportunity.
''We didn't play good defense. We didn't score runs the way we needed to, and therefore it affected our pitching,'' he said. ''There were a lot of injuries and other things that came into play. But all in all, I think for me personally it was a great experience. So I'm very grateful and I'm looking forward to the future.''
The Padres were also in fourth place when Murphy took over.
''It was a tough situation for anyone to be thrown into,'' second baseman Jedd Gyorko said. ''It would be hard for anyone to come in like that. I don't know if anyone would have been better.''
San Diego has not finished with a winning record since 2010 and has not reached the postseason since 2006.
Murphy said after the game, but before his fate was announced, that the Padres have a promising future.
''This was the first year together for a lot of them and I think they came together,'' he said. ''I think they'll set their own standards and come back next year and I think they'll be a force to be reckoned with in the future. A lot of guys did some things to lay a foundation for the future, and I think it's bright.''