Munnerlyn: Vikings are 'getting hot at the right time'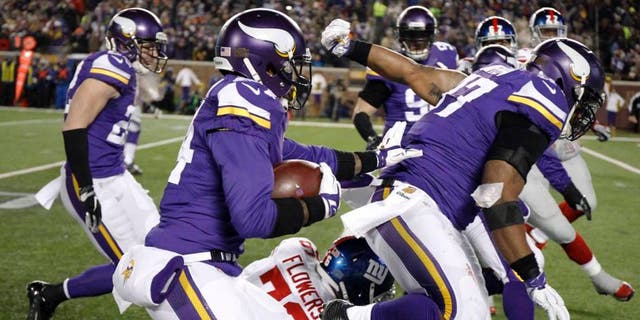 The Minnesota Vikings clinched a playoff berth last weekend, now they're trying to capture the NFC North crown. Cornerback Captain Munnerlyn can't help but notice that the pieces are coming together when it matters most.
Munnerlyn said it's "kind of fun" to see his team get hot down the stretch.
Via the Vikings' official Twitter account:
The Vikings have been a pretty solid team all season, but they did go through a little bit of a rough patch from Week 11 to Week 14. They lost three out of four games during that stretch, with their lowest point coming in a 38-7 beat down at the hands of the Seattle Seahawks on Dec. 6.
Minnesota has since pulled out of that slump. Over the last two weeks, the Vikings have beaten the Chicago Bears and New York Giants by a combined score of 87-34.
After losing to the Green Bay Packers at home in Week 11, the Vikings must now go on the road to play them in a season finale that will decide the division winner.