Moffitt's solid Dover outing earns him more Cup time with MWR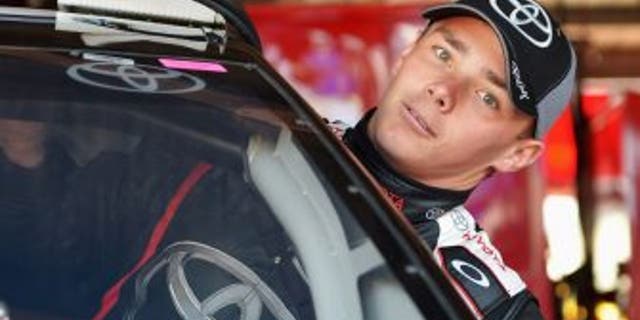 Brett Moffitt's strong performance Sunday at Dover International Speedway has earned him some additional seat team behind the wheel of the No. 66 Toyota Camry NASCAR Sprint Cup Series car that is shared between Michael Waltrip Racing and Jay Robinson Racing.
After qualifying 18th and finishing 22nd at Dover on Sunday, MWR announced Thursday that Moffitt, 21, will make his second career Cup start June 15 at Michigan International Speedway, where he'll pilot the MWR No. 66 Let's Go Places Toyota.
Jeff Burton, who was originally slated to run the Michigan race, instead will compete in the July 13 Sprint Cup race at New Hampshire Motor Speedway, a track he's won four races on.
"Our No. 66 team was originally scheduled to run some new components at Michigan with Jeff, but those plans were delayed last week, causing us to debate running Michigan at all," said MWR co-owner Michael Waltrip in a statement released by the team. "However, after the great effort we saw with Brett in his debut at Dover, we decided to move forward with Michigan, allowing Brett more seat time and to work toward his NASCAR eligibility to race on bigger tracks.
"Brett did an amazing job in Dover, not only to gain experience, but more importantly (in) respect from the other competitors. The best part is we are now taking Jeff Burton to New Hampshire where he has a lot of success and can really impact the performance of all MWR cars."
Moffitt obviously was pleased about the news.
"It seems like this is all happening very fast, but I feel like we have been working towards this kind of opportunity for a long time," said Moffitt, who has nine career victories in the in K&N Pro Series East. "At Dover, we set some goals and I feel like we accomplished all of them and exceeded most of them. Heading to Michigan our goals will be much of the same. I want to get comfortable and I want the greatest drivers in the world to be comfortable around me."