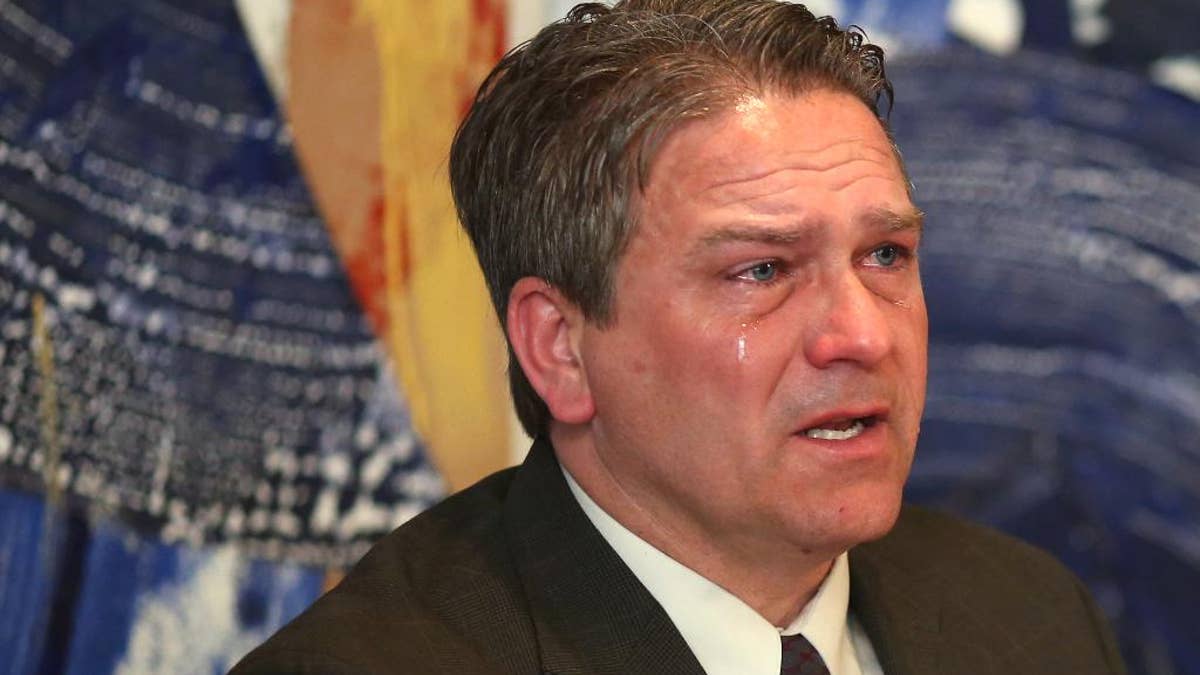 MINNEAPOLIS – Minnesota State football players ended their boycott of spring practice and said Thursday they will play for coach Todd Hoffner, who was reinstated after being exonerated of having child pornography on his cell phone.
The players had refused to practice Wednesday as a show of support for interim coach Aaron Keen, who took over after Hoffner was arrested in 2012 because images of his naked children were found on a university-issued cellphone. A judge later said he had been wrongly accused and the images were an innocent video of his children playing after a bath.
"As a team, we are ready to get back to playing football," junior defensive back Sam Thompson and sophomore wide receiver Kyle Riggott said in a statement after the players and coaching staff held a nearly two-hour closed-door meeting Thursday.
The players had said on Wednesday they felt shut out of the process of Hoffner returning.
"We received the answers we were looking for, feel fit to practice and welcome Coach Hoffner as we head toward the end of spring drills," the players said after the team meeting. They will return to practice Friday.
After his arrest, Hoffner was suspended, reassigned and fired for reasons that the school declined to make public. His supporters said the school overreacted in the wake of the sex abuse scandal at Penn State, noting his high-profile arrest came just months after retired Penn State assistant football coach Jerry Sandusky was convicted of child sex abuse.
A report from an arbitrator said Hoffner was accused of viewing porn on his work computer and letting his wife use the device, and that neither charge was proven.
Hoffner, 47, accepted the head coaching job at Minot State University in January. But after he was cleared of wrongdoing, Hoffner decided to return to Mankato, saying it would "help heal that injury." The university apologized to Hoffner on Tuesday and welcomed him back.
The reinstated coach said he does not take the players' actions personally.
"It's clear there has been a shift in the culture and I look forward to adapting and integrating many of those positive changes into my leadership of the program and the pursuit of the ultimate goal of winning a national championship," Hoffner said in a statement.
Athletic director Kevin Buisman said it had been a "challenging situation for everyone involved," but the school was committed to making a smooth transition for the coach and players.
Under interim coach Keen, Minnesota State finished 11-1 and advanced to the second round of the NCAA Division II tournament. But they were also successful under Hoffner: 34-13 in his four seasons from 2008-12.