Miller might sue Heat after scam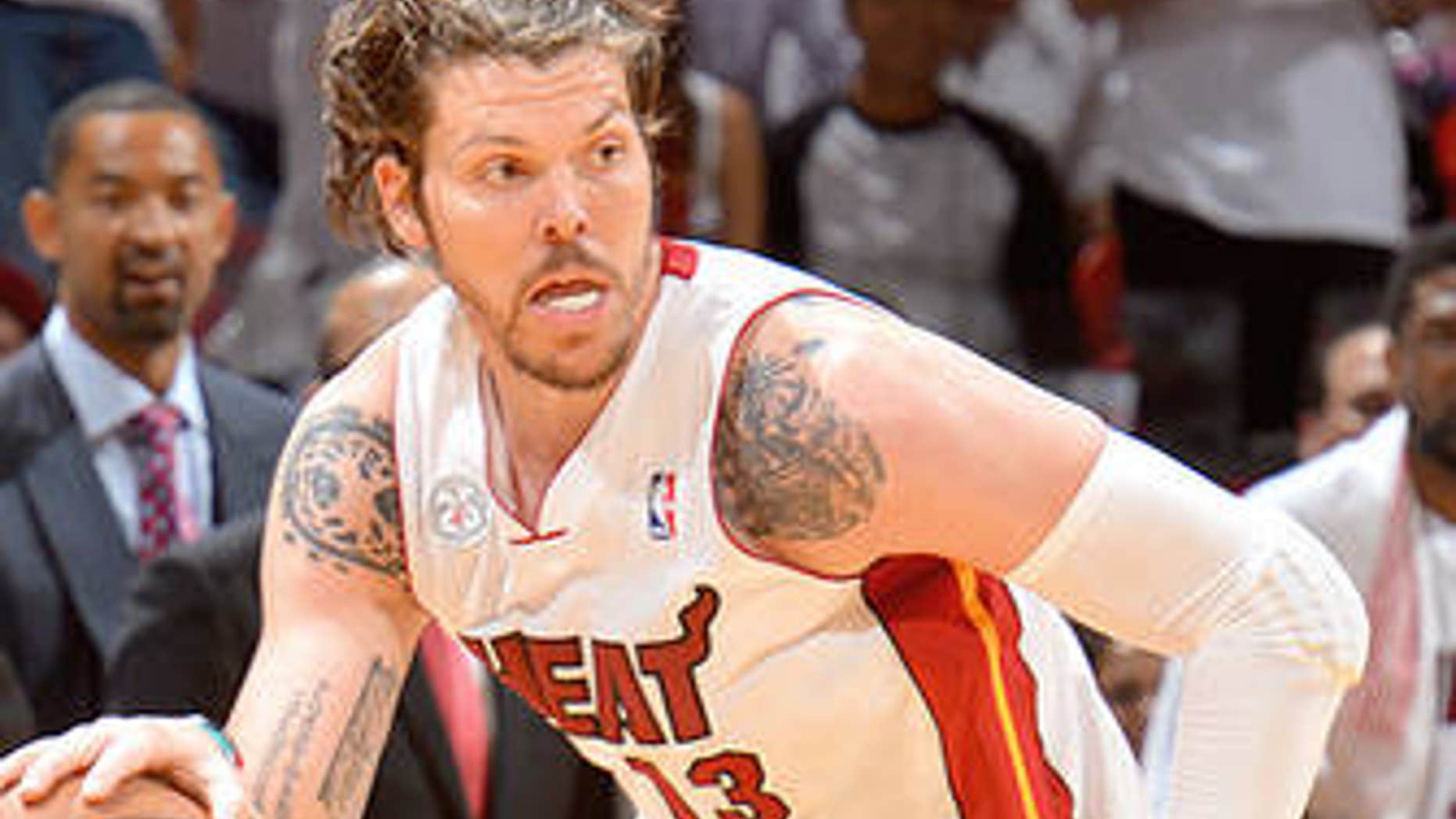 The highlight of the Miami Herald's story on a lawsuit Mike Miller is considering filing against the Miami Heat is that one of the key figures is referred to as a "South Beach bling king."
That is one Haider Zafar, who is accused of scamming Miller out of $1.7 million with the help of a Miami Heat executive. The story -- according to lawsuit drawn up but not yet filed by Miller -- goes that a Heat executive introduced Miller to Zafar, who passed himself off as an heir to some Pakistani wealth with access to a high-yield private investment fund. Falling for the ol' "I'm heir to a foreign fortune" trick, Miller reportedly sent Zafar $2 million to be put into the fund. Turns out Zafar had access to no such fund, and just kept the money for himself, according to Miller's complaint.
Zafar repaid $300,000 of it to Miller, which leaves $1.7 million still unreturned, and so here we are. Miller now plays for the Memphis Grizzlies and Zafar is in an Ohio prison awaiting trial on an unrelated fraud charge.
Miller told Associated Press on Friday that he did not authorize his attorney, Andrew Fine, to share information about ay possible litigation against the Heat. But Miller also told AP that he doesn't even know how much money he may have really lost.
''I regret the unauthorized information shared disclosing a potential lawsuit and my private business dealings in the recent news reports,'' Miller wrote in a text message to the AP. ''The Heat has always supported me and my family and we are grateful for our relationship with the team and its owners. They have given me and my family more than we could have ever asked for and for that I am so thankful!!''
So what is Miller's legal complaint against the Heat, exactly?
Well, Miller was introduced to Zafar through a man named Stephen Weber, who at the time was the team's executive vice president for sales. Weber arranged a meeting between Miller and Zafar at the Heat's offices and vouched for Zafar, calling him "the real deal," according to Miller's complaint.
That was in January. By April, Miller had become convinced Zafar was a fraud and in his complaint he argues that at the time of that January meeting, Weber knew: 1) Zafar owed the Heat $1 million for tickets, 2) Zafar was under investigation by the IRS and 3) Zafar was using a false or unofficial identity.
It was only after Miller sent Zafar $2 million that Zafar paid off $700,000 of his ticket debt to the Heat, and Miller believes Zafar made that payment with Miller's investment money.
"Prior to introducing Zafar to Miller and prior to representing that Zafar was a suitable business and investment partner, the Heat... and Weber had a duty to fully investigate whether that patron was, in fact, a suitable partner," Miller's complaint says. "Upon discovering information that would have led a reasonable person to conclude that Zafar was a fraud... the Heat and Weber had a duty to notify Miller, instead of continuing to endorse Zafar.... Due to the acts and omission of the Heat and Weber, Zafar was able to steal a large amount of money from Miller."
The Heat, the team's seat licensing company and Weber are all listed as defendants in Miller's complaint.
The Heat's attorney, Alan Fein, told the Herald the organization was distressed by the whole mess.
"We were distressed to learn that the Heat and the members of the Heat family were victimized by an elaborate fraud conducted by an individual currently in custody in Ohio," Fein said. "We continue to remain in constant contact with the appropriate federal authorities investigating this fraud."
The Associated Press contributed to this report.
The original article can be found at FOXSports.com: Miller might sue Heat after scam.