Mike Shanahan to interview for Dolphins coaching job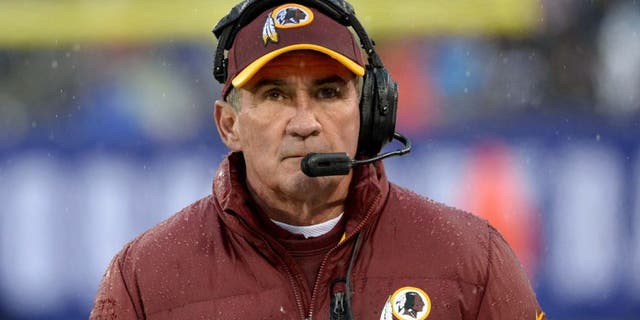 A two-time Super Bowl-winning head coach is interviewing for the same position with the Miami Dolphins.
FOXSports.com has learned that Mike Shanahan will meet Tuesday with Dolphins officials as the team seeks to fill the vacancy created by the in-season firing of Joe Philbin.
Few available candidates have the caliber of resume compiled by Shanahan. He has a career record of 178-144 (including playoffs) in 20 seasons working for the Los Angeles Raiders (1988-89), Denver (1995-2008) and Washington (2010-14). He also was the offensive coordinator for the 1994 San Francisco 49ers squad that won Super Bowl 29.
Shanahan's greatest success came with the 1997 and 1998 Broncos as he led the franchise to victories in Super Bowls 32 and 33.
Shanahan's squads, though, posted only one winning record in his final six seasons at the helm. He was fired in Washington after a disastrous 3-13 campaign marred by his tumultuous relationship with quarterback Robert Griffin III.
Two other questions about whether Shanahan would be a good fit with the Dolphins: his age -- he's 63 -- and how well he could fit in the organization if not given control over personnel decisions, which is power he insisted upon when coaching the Broncos and Redskins.
The Dolphins will interview interim head coach Dan Campbell on Friday. NFL Network reported that Detroit defensive coordinator Teryl Austin (Tuesday) and Chicago offensive coordinator Adam Gase (Thursday) will meet with the Dolphins as well.