Mike McCarthy on Green Bay Packers WRs: 'It's a talented group'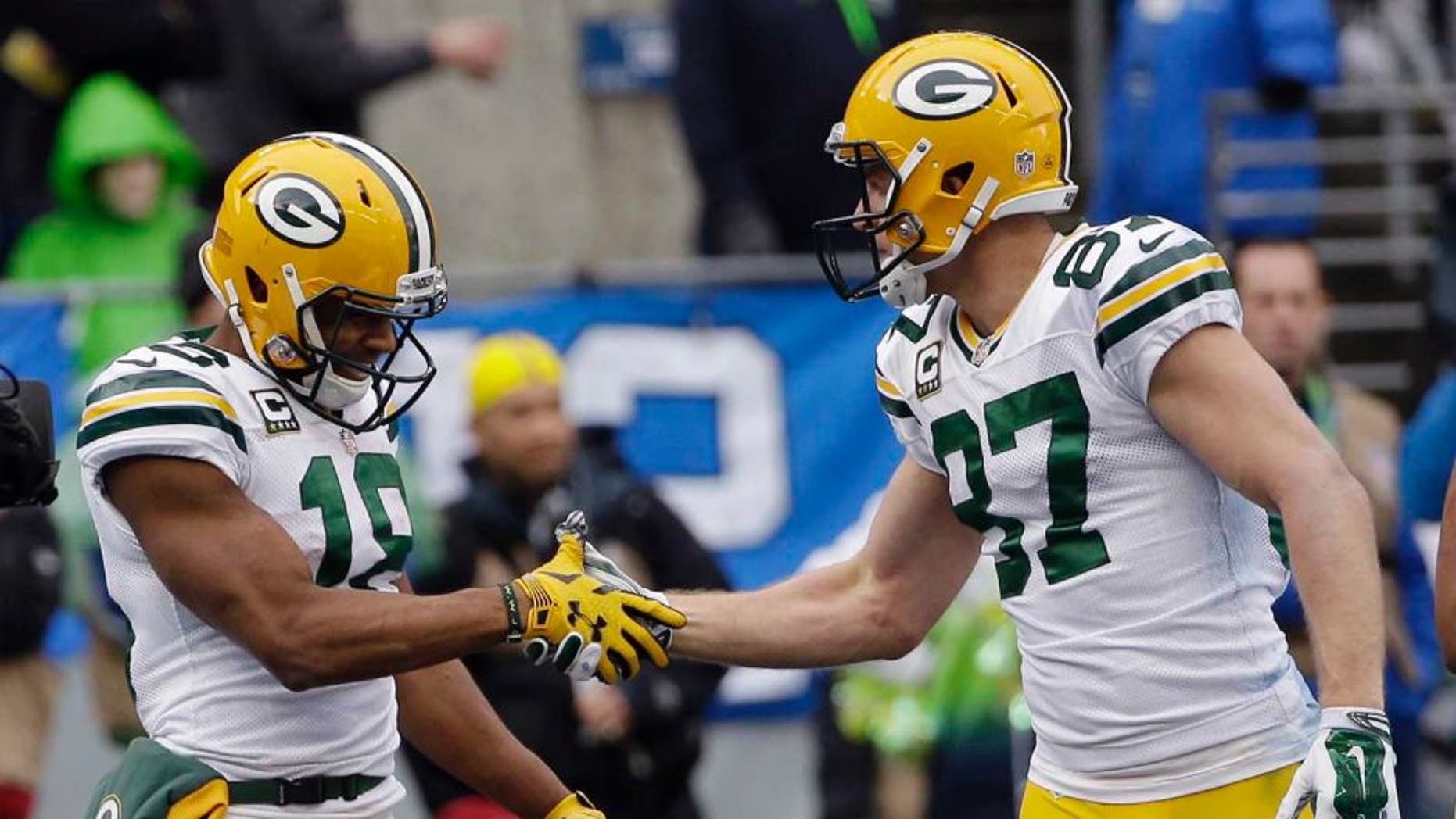 The Green Bay Packers own one of the NFL's most impressive passing games, led by All-Pro quarterback Aaron Rodgers.
Rodgers gets a big hand from his wide receivers, though. The Packers have several talented pass-catchers, starting with 2014 Pro Bowl selections Jordy Nelson and Randall Cobb.
"We're very happy with who we have and how we perform at that position. Yes, it's a talented group. No question," Packers head coach Mike McCarthy told Bob McGinn of the Journal Sentinel.
After Nelson and Cobb, there's Davante Adams, a second-round pick who caught 38 passes for 446 yards and three touchdowns as a rookie last season. Behind Adams, there's Ty Montgomery, who was selected in the third round of this year's draft and is now competing in Green Bay's crowded cast of receivers.
In 2015, the production is sure to come from more than just Nelson and Cobb, who combined for more than 2,800 receiving yards last season. Even guys currently on the roster bubble, such as Jared Abbrederis, Jeff Janis and undrafted rookie Adrian Coxson, have some potential to contribute this season.
"We feel really good about that unit," offensive coordinator Edgar Bennett said, via the Journal Sentinel. "Yes, we have pretty good depth."
(h/t Journal Sentinel)