Michigan's top running back remains a mystery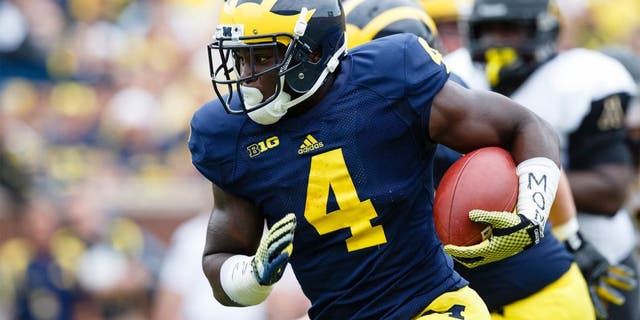 Michigan's weekend scrimmage that was open to students did not offer much clarity regarding the question of who will be the Wolverines' No. 1 running back this fall.
The Detroit News reported veterans Derrick Green, De'Veon Smith and Ty Isaac got the lion's share of the carries but none did much to stand out aside from one long run by Green, who is returning from a broken collarbone that ended his 2014 season early.
Another candidate for carries, Drake Johnson, reportedly took part in some drills but not the scrimmage portion of the practice. Johnson started the last two games of 2014 and provided the running game a spark but went down with a torn ACL against Ohio State.
(H/T The Detroit News)