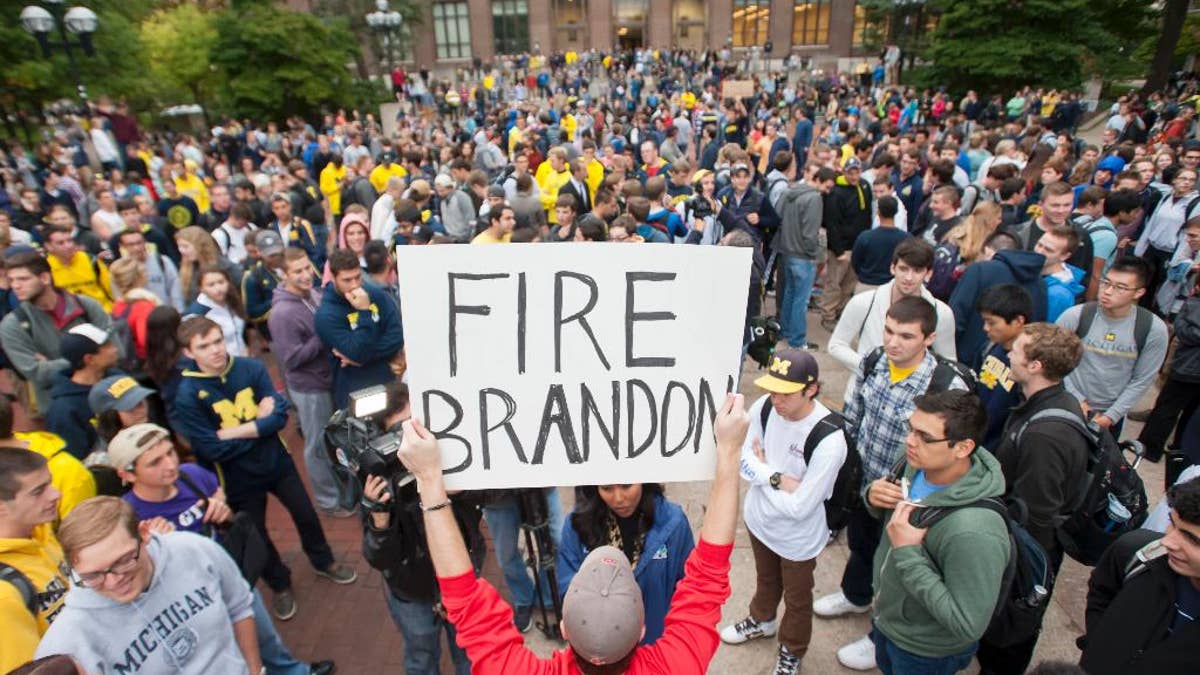 ANN ARBOR, Mich. – Michigan athletic director Dave Brandon says he prefers to wait until the end of the season before evaluating his coaches, suggesting Brady Hoke is safe for now at the helm of the school's storied football program.
Brandon says the athletic department feels strongly that coaches deserve "every opportunity" to compete through the season, and that all 31 of the school's coaches are then evaluated — with football being no different.
Hoke and Brandon have both received criticism for the handling of injured quarterback Shane Morris in last week's loss to Minnesota. Brandon said in an interview with The Associated Press that Hoke is a "terrific" coach — and that fans should support players and coaches as they try to turn this season around.