Mets starter Matz feels 'really good' after sim game, might start Game 4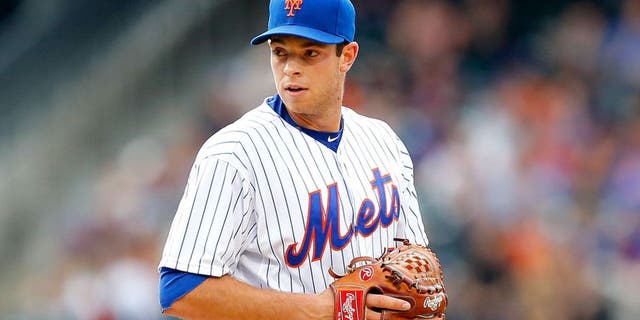 NEWYou can now listen to Fox News articles!
The New York Mets received encouraging news on Thursday about their potential starter for Game 4 of the NLDS.
Rookie Steven Matz, who has been experiencing back soreness over the past few weeks, pitched in a simulated game at the Mets' spring training complex in Port St. Lucie, Fla., on Thursday, after which he had no ailments to speak of.
"It felt really good," Matz said. "I took two weeks off, so a little rusty in the first couple innings, but felt really good. Finished strong, arm feels great, back feels great, so I'm ready to go."
Matz is the Mets' preference to start Game 4, but veteran righty Bartolo Colon will make the start if Matz is unavailable due to health reasons.
Your browser does not support iframes.
"In a perfect world, that would be the plan," manager Terry Collins said of Matz starting Game 4. "We'll make adjustments as we go, but we certainly hope he'll be part of the rotation."
Collins said that if Matz does indeed make the Mets' NLDS roster, he won't join the team in Los Angeles for Games 1 and 2 and will reunite with the team once it travels back to New York for Game 3.
"I don't really care to have him fly all the way across the country," Collins said, "A guy that's had two back issues, for 24 hours, and then put him on a plane and fly him back across the country the other way."
The 24-year-old lefty has only made six major-league starts, but has dazzled in his limited time in the bigs.
Matz was 4-0 in the regular season with a 2.27 ERA and 34 strikeouts in 35 2/3 innings.
"Definitely feel like I'm where I need to be now," Matz said.