Mets Reportedly Looking to JPMorgan for Loan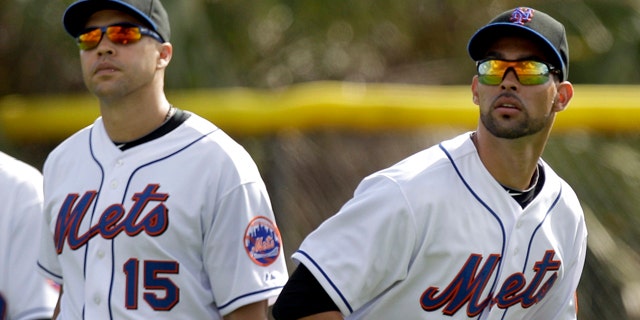 NEWYou can now listen to Fox News articles!
JPMorgan Chase (NYSE:JPM) is reportedly attempting to cobble together a group of banks to put together a new loan package for the New York Mets, a team mired in total debt of more than $1.6 billion in the wake of the Madoff Ponzi scheme and a $900 million new ballpark.
According to the New York Post, the Mets and Major League Baseball are "exerting strong pressure" on JPMorgan to make that loan happen after the New York banking giant led a consortium that loaned the team about $430 million last year. JPMorgan also finances MLB's operations.
The Mets' finances have been in shambles due at least in part to investments by Fred Wilpon, its owner, in the Madoff Ponzi scheme. The trustee in the Madoff case is seeking up to $1 billion from the Wilpon family, alleging the family knew or should have known the investment fund was a fraud. The Wilpons have denied any wrongdoing.
According to the Post, the Mets' franchise debt totals $1.66 billion, including $505 million on the team, $700 million in construction debt tied to its Citi Field ballpark and $450 million in loans for its cable TV station, SportsNet New York.
Amid the financial uncertainty, the Wilpons unveiled plans to sell a minority stake in the franchise, triggering a slew of potential part owners to emerge, including former manager Bobby Valentine, Donald Trump and others.
The Mets have already passed on to MLB the qualifications of more than a dozen groups of potential buyers, the Post reported.
It's not clear if the Mets will be able to convince the banks to contribute to the new loan package.
"They [JPMorgan] believe the Mets still have the capacity to borrow," a source told the Post.
Then again, another source said of the loan, "Are you kidding me?..You don't lend into a distressed situation."
The new JPMorgan-led loan package would be used to fund the team's operating costs, including player salaries, the Post reported.
JPMorgan, which is also being sued by the Madoff trustee for $6.4 billion, last year led a syndicate of banks that included Bank of America (NYSE:BAC) and Citigroup (NYSE:C) to refinance $430 million of Mets debt.