Mets confident for 'fun' decisive Game 5 against Dodgers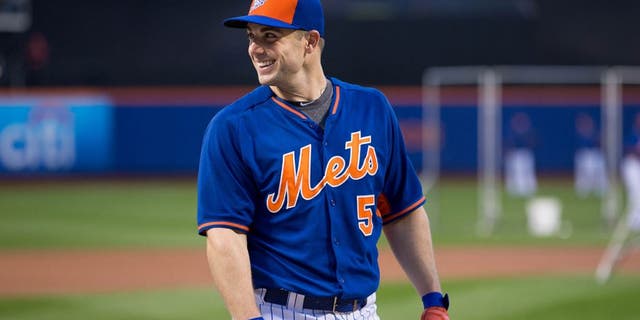 NEWYou can now listen to Fox News articles!
David Wright, who has played all of his 12 major-league seasons with the Mets, is confident he and the Mets can win Game 5 of the NLDS. Alex Trautwig Getty Images
After failing to capitalize upon an opportunity to close out the NLDS on their home field, the New York Mets will play a decisive Game 5 against the Dodgers in Los Angeles on Thursday, which is set for a premier pitching matchup between Jacob deGrom and Zack Greinke.
Although the circumstances aren't ideal for the Mets, they aren't daunted to face a Cy Young candidate on the road for a winner-takes-all affair.
"This is what it's all about," catcher Travis d'Arnaud said. "Game 5, and it's going to be a lot of fun ... and I'm really looking forward to it."
"It's what you dream about as a kid," added veteran outfielder Curtis Granderson.
Although the Mets are stacked up against Greinke, who is a strong candidate to win his second Cy Young Award for a season in which he posted a 19-3 record with a 1.66 ERA, they have a future Cy Young contender of their own in deGrom, who shut out the Dodgers in the Mets' Game 1 win in Los Angeles.
"He's the guy we want on the mound," manager Terry Collins said of deGrom. "You kind of feel real confident that he's pitched well out there and that he's going to go out and do it again. Once again, this is a time when you need your guys to step up, and you certainly think he'll do that."
After outdueling three-time Cy Young winner Clayton Kershaw in Game 1, the Mets are optimistic the lanky 27-year-old righty can deliver an encore performance against Greinke in Game 5.
"We feel confident. Jacob threw a great game out there last time," captain David Wright said. "We knew going into this series that offensively, it was going to be a challenge. And it's been just that. If you're facing Kershaw and Greinke for four out of the five games, you know that runs are going to be at a premium and a minimum, and it's definitely been that with those two guys on the mound."