Melvin Upton Jr. admits hefty contract induced struggles with Braves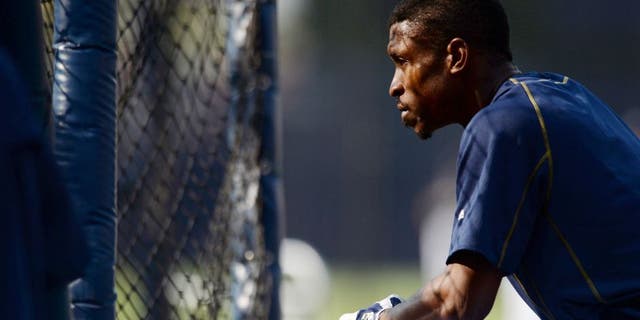 NEWYou can now listen to Fox News articles!
Now in the midst of a new beginning in San Diego, Melvin Upton Jr. can reflect on his disastrous tenure with the Atlanta Braves.
After asserting himself as one of the best young players in the game in his first eight seasons with the Tampa Bay Rays, Upton became a free agent after the 2012 season and signed a five-year, $72.25-million deal with the Atlanta Braves.
While Upton had demonstrated above-average power and impressive speed in Tampa Bay, his production waned once he put on a Braves uniform. In two seasons with Atlanta, Upton hit .198/.279/.314 with 21 home runs, 61 RBI, and 32 stolen bases in 267 games.
Upton exceeded all those figures except for stolen bases in his final year with the Rays, in which he hit .246/.298/.454 with 28 home runs, 78 RBI, and 31 stolen bases.
"There's not much to read into it, but I will say this: I was trying to live up to the contract," Upton said. "In Atlanta, they gave me all that money and I tried to play up to it. It didn't work. It just got worse and worse. Getting here gave me a fresh start. Nobody here expects me to be anything else but myself."
Upton isn't exactly having a stellar season with the Padres this year, either, but he's been showing improvement lately.
After ending July with a .214/.290/.345 slash line, the 31-year-old outfielder is now hitting .242/.301/.417 with five home runs, 13 RBI, and seven stolen bases in 54 games.
"It's great to see Melvin really come in to his own and gain some confidence," interim manager Pat Murphy said. "It doesn't matter how old you are or how much experience you have. Confidence is such a key in everything you do, and to see Melvin gain some confidence is pretty special."
(h/t MLB.com)