McCutchen wins fourth-consecutive Silver Slugger Award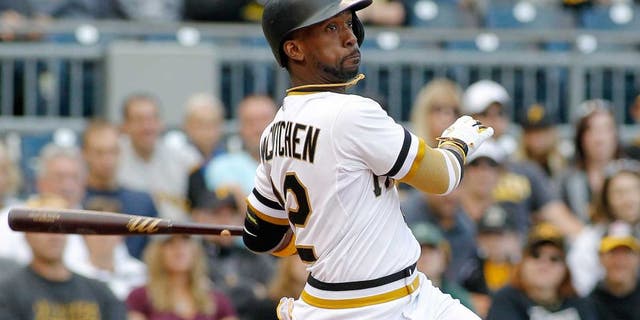 Andrew McCutchen has won the most Silver Slugger Awards in Pirates franchise history. Justin K. Aller Getty Images
After a slow start to the season, Pittsburgh Pirates center fielder Andrew McCutchen turned things around at the plate in 2015, and has been rewarded with yet another Silver Slugger Award.
McCutchen, who was hitting .185 on May 5, quickly reversed his fate in the batter's box, and boosted his average up to .275 by the month's end.
The 29-year-old center fielder never looked back from there, finishing the regular season with a .292/.401/.488 split, 23 home runs and 96 RBI, hitting 20-plus home runs with 80-plus RBI for the fifth-straight season.
During a special on MLB Network on Thursday, it was announced that McCutchen had again been selected as one of the three best-hitting NL outfielders by coaches and managers, marking his fourth-consecutive Silver Slugger Award.