Markieff Morris: 'My future will not be in Phoenix'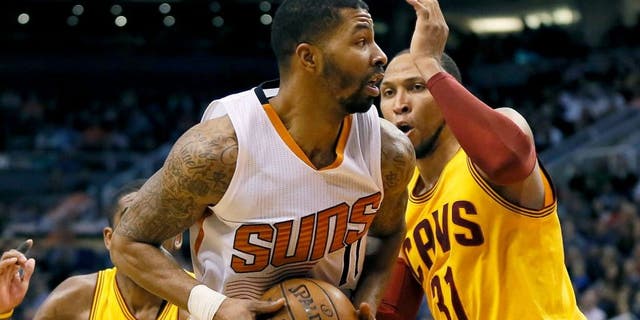 The Phoenix Suns might not have any plans to trade Markieff Morris any time soon. But on the other hand, the disgruntled power forward made it clear on Thursday that the Suns aren't in his plans for the future.
According to recent reports, the Suns are reluctant to trade Morris because they fear they won't get fair value for a player the rest of the league knows wants out. But Morris is on the record as saying that if he's still on the Phoenix roster come training camp, he plans to turn things into a "circus," starting with media day.
Unfortunately for Morris, that's about all he can do, short of refusing to play. Whether he's traded is fully in the Suns' court.