Marcus Mariota's first NFL interception goes 69 yards for a TD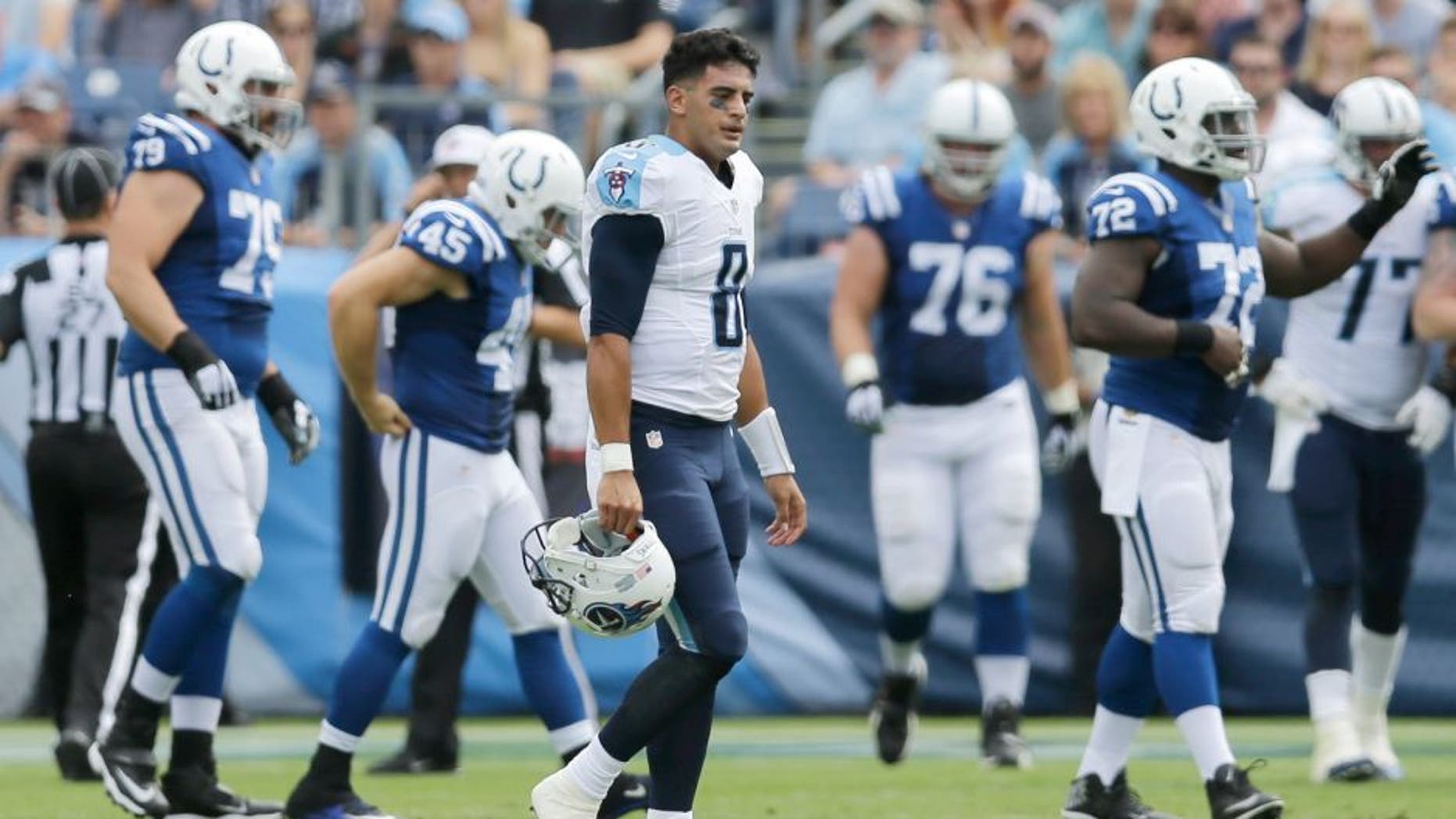 Tennessee quarterback Marcus Mariota threw the first interception of his young NFL career in the Titans' Week 3 game against the Indianapolis Colts, and if the early results are any indication, his tackling needs some work.
Early in the second quarter Sunday, Colts safety Dwight Lowery intercepted a deflected Mariota pass intended for Tennessee tight end Delanie Walker. Lowery grabbed the ball and returned it 69 yards for touchdown. The pick six gave Indianapolis a 14-0 lead.
While the play was ruled an interception, it appears Walker may have had possession before fumbling. Whether Mariota was to blame for the turnover is up for debate. His defensive prowess, however, is not.
The Heisman Trophy attempted to make a play on at the sideline to prevent the touchdown, but fell victim to a juke from Lowery and tumbled out of bounds.
It's safe bet Mariota's teammates let him hear about it when they look at the film on Monday.