Maple Leafs fans get creative with roster wishes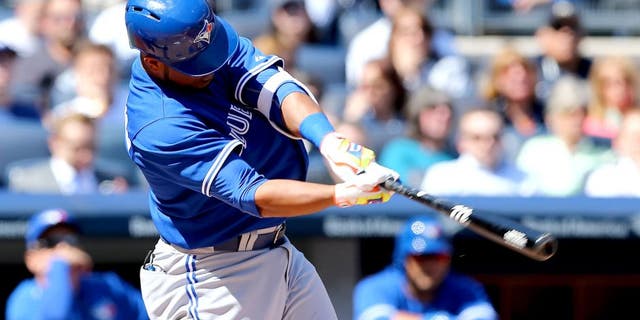 NEWYou can now listen to Fox News articles!
The Toronto Maple Leafs need some help with their roster. Last season's team could not seem to buy a win once January hit, and the Leafs are hoping to rebuild the organization in an attempt to become a legitimate competitor in the NHL.
Some of the NHL's best and brightest minds are leading the charge to change things up, but Leafs fans seem to have another idea of how to improve their hockey team: turn to baseball.
The Blue Jays rule Toronto right now, winning 25 of 29 games to take the AL East -- and most of Major League Baseball -- by storm. The Jays' offense helps lead the charge with an MLB-best 718 runs this season, nearly 100 more runs than the second-place New York Yankees (who have 627 runs).
So with that type of scoring prowess, some Maple Leafs fans brought a sign to Sunday's Jays game asking if Jose Bautista, Edwin Encarnacion and Josh Donaldson were busy during the winter.
While the request was presumably in jest, the Leafs do need help on offense. Toronto finished seventh to last in goals per games played last season.
(h/t The Score)