Manchester United chief Van Gaal is a 'scoundrel', says Sanchez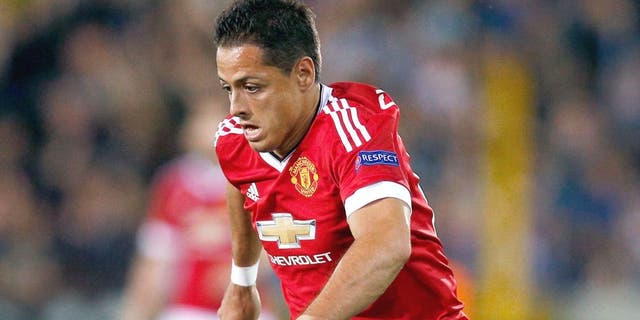 NEWYou can now listen to Fox News articles!
Mexico legend Hugo Sanchez has described Manchester United manager Louis van Gaal as a "scoundrel" over his treatment of Javier Hernandez.
The former Real Madrid striker, who won 58 caps for Mexico from 1977-1994, also said, in an interview with Mexican television show Futbol Picante, that Van Gaal has 'made 50,000' mistakes.
Hernandez left Old Trafford for Bayer Leverkusen on Germany's transfer deadline day, a move which came days after the striker missed a penalty in United's Champions League play-off win over Club Brugge.
Van Gaal gave assistant manager Ryan Giggs a stern look when the spot-kick was missed and Hernandez - who spent last season on loan at Real Madrid - also missed a late chance to add to the scoreline.
"Van Gaal made a bad decision - and it's not one he's done for the first time, he's done it 50,000 times," Sanchez said.
"I've coached and a coach cannot do that to their own player. I'd go out and applaud him and tell him to trust in himself. But that look he gave Giggs... what a scoundrel.
"It was a bad game for Chicharito but any player in the world can do that. Van Gaal is a scoundrel; hopefully those in England realise he is a bad person and treats his players poorly.
"He should be professional. The players deserve professional and humane treatment."
Hernandez himself failed to mention Van Gaal or his predecessor David Moyes in a parting message on social media thanking everyone else at the club.
"I want to thank Sir Alex Ferguson and [chief scout] Jim Lawlor, the club staff, all the players I played with," Hernandez said.
"But I especially want to thank all the Manchester United fans in the UK and all around the world for the incredible support I've had this past four years, and all the best wishes they have for me in my new chapter."