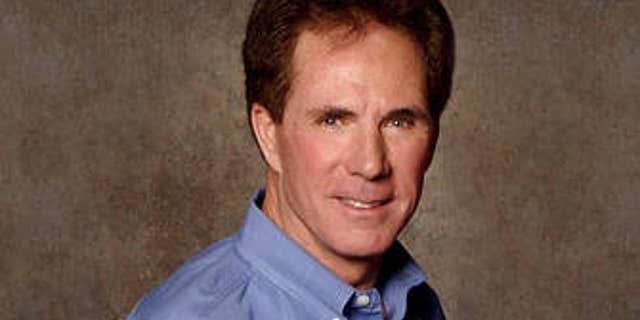 It's been a busy week over here in Franklin, Tenn., this week for the Waltrips. Wednesday and Thursday marked the Fourth Annual Waltrip Brothers Charity Championship. We had 450 people for the Champion's Dinner presented by Hendrickcars.com and then 144 golfers the next day for the WBCC Charity Golf presented by Jani-King.
The Champion's Dinner was chocked full of celebrities like Academy Award and Golden Globe nominee Elliott Gould, the only two-time Heisman Trophy winner in NCAA Football history, Archie Griffin from ... and Van's making me say this ... THE Ohio State University. We had Naomi Judd, Bo Bice who performed and, of course, our old buddy Charlie Daniels as the headliner.
Every year I keep saying it can't get any better but then my team and Michael's gang somehow find ways to surprise us year after year. Last year we had Brad Paisley and Darius Rucker perform plus future NFL Hall of Famer Eddie George and the big fella, Shaq attend.
This year after all the introductions of all the celebs and all our NASCAR buddies like NASCAR President Mike Helton, Bruton and Marcus Smith, Denny Hamlin, Clint Bowyer, Danica Patrick, Ricky Stenhouse Jr. Michael McDowell, Elliott and Hermie Sadler, Jeff Hammond, Larry McReynolds, Brian Vickers, Mike Joy and others, then the big surprise was rolled out. The former five-time heavyweight champion of the world Evander Holyfield surprised the entire audience by coming out on stage and bringing Michael a boxing robe. It was a total shock to us all.
For Michael and I it really is heart-warming to see all these folks donate their time and effort to help much needed funds for three very worthy charities. It's a gratifying feeling. My brother and I both say this because it's true, this isn't about us. This isn't about our teams that work together to make it successful. It is only about and should only be about the charities we are raising money for.
This year we once again are using the proceeds from the Silent/Live Auction plus the Dinner/Golf to support Motor Racing Outreach, which is the NASCAR Ministry. It like so many other charities survives on contributions and donations from companies and individuals. They have a chaplain in all the NASCAR divisions. They hold weekly Bible studies at race shops. They are there not only for the good times but more importantly the bad, when someone needs a helping hand.
The last two years we have also worked with Feed The Children. They do so much to alleviate hunger in families all over the United States. They also are there to assist in disasters like SuperStorm Sandy or even literally in their own backyard in Monroe, Okla. What's so incredible is one single FTC 18 wheeler holds $100,000 worth of food and personal items to support 400 needy families. We actually have a specially wrapped Waltrip Brothers Charity Championship that our driver buddies paid for last Christmas and donated to Morgan Shepherd. It went up to Galax, Va., and made Christmas a heck of a lot brighter for some very needy families.
Our third charity this year was the Charlie Daniels Scholarship for Heroes. You probably all know that Charlie is very passionate about helping our military and their families for all the sacrifices they make for our country. Charlie's program provides free college scholarships at Lipscomb University to military vets who simply can't afford to get their degree. If I remember the numbers correctly, Charlie told me they started with five veterans and it has blossomed into something like 170 veterans so far. That is truly incredible.
What was really special at the Champion's Dinner was they called Michael and I up on stage to make a few opening remarks. Then the Sadler boys were invited up and they surprised us with a donation from their Foundation. Then if that wasn't enough, Rick Allen, our MC had an even bigger surprise for the four of us. With the Sadler Brothers Foundation donation, the Waltrip Brothers Charity Championship had raised over $1 million for charity in its four-year existence.
We really have been blessed. The management team of Van and Melissa Colley, Kyle Froman, Suzanne Werdann and Billy Mauldin have really built a volunteer army that can move mountains to help those in need. Michael and I tell them and the volunteers all the time - "you do all the work and Michael and I get all the glory." Again, though, it's bigger than Michael and I or anyone on our team. It's about the charities and if we can make a positive difference in someone's life that might just need a helping hand, then the long hours and sacrifice are worth it.
So we had an unbelievable turnout and response again this year. We set a new record for folks attending the Dinner and Golf plus we broke last year's record for monies raised for the three worthy charities.
After the Golf Awards Ceremony Thursday, we hustled the NASCAR contingent to the airport because they obviously had to get to Martinsville. Now I can never say for sure, but I think Denny Hamlin might want to thank the WBCC for his truck pole and NASCAR Sprint Cup pole on Friday. See on Thursday, Denny and his golf team won our first-ever Beechcraft "Fast Flyer" hole which is a timed hole from the minute the ball is hit off the tee until it lands in the cup. Denny's team turned in a blazing sub-30 second time and took home the trophies.
He leaves our event and flies to Martinsville, then the next day he wins the truck pole and sets a new track record winning the NASCAR Sprint Cup pole. It is probably the best Friday he's had at a track this year. Heck, it might be the best Friday he's had at a track in a couple of years. Coincidence? You be the judge.
Martinsville Speedway has always been one of my favorite places. I was blessed to have a lot of success there. Eleven times my team and I got to celebrate on the frontstretch there as race winners and every single win there was special. So I know the joint. I understand the joint.
I know it looks so simple. It's just two long straightaways and a couple of turns on a flat track. Simple right? Anyone who goes there the first couple times will tell you its one of the most difficult tracks on the circuit. My favorite quote about the place came from Juan Pablo Montoya.
Juan Pablo said the key to Martinsville was to "go into the corners like a lamb and come off the corners like a lion." He means you enter the corners slowly and smoothly, turn through the middle and then wide-open off the corner. So I am interested to see if Denny can take advantage of the positive momentum that he has this weekend, which quite honestly hasn't been around him since his injury way back just as the season was barely underway.
We all know the master of Martinsville Speedway is Jimmie Johnson. I've said this before that he is so good at Dover and Martinsville because of the common denominator - concrete. I just think he, crew chief Chad Knaus and the No. 48 team have a great setup for awesome grip on a concrete surface. Jimmie now has the points lead going into Sunday's race and second-place Matt Kenseth has his work cut out for him.
I am just not sure that Martinsville will be the place for Matt to make up ground. Jimmie has eight wins there. The best Matt has put on the board is eight top 10s. Matt did run really well in the spring before unfortunately fading to a 14th-place finish.
Jimmie is on the outside of the front road for tomorrow's race while Matt is fourth. They both will have great pit selection, which is the key at Martinsville. It's the most difficult pit road we visit on the circuit. It's like a mirror of the track. It's narrow and not a lot of room. You can get yourself in trouble in a blink of an eye if you aren't careful on pit road.
All of the top-five Chase contenders are starting in the top 10 tomorrow. It's a long race being 500 laps. You have to take your time. You have to be patiently aggressive. You don't have to be in a hurry and the race will come to you. When you reach the 300-lap mark, that's when you want to have a lot of car and brakes left. It's at that point that you can start hammering it a little harder, make the necessary passes and get yourself to the front.
I look for an intense battle tomorrow. Matt getting a good finish while Jimmie wins again really wouldn't be that big of a surprise to me. Watch for Jeff Gordon and Denny Hamlin to be a couple spoilers in this race. It should be a great race and I can't wait. When we talk about Martinsville, you always hear us talk about their hot dogs. So I think tomorrow I'll get me a couple hot dogs in honor of the joint, sit on my couch and watch my old boss Junior Johnson give the command to fire engines at one of the coolest yet oldest tracks on the circuit.
The original article can be found at FOXSports.com: Making a Difference.