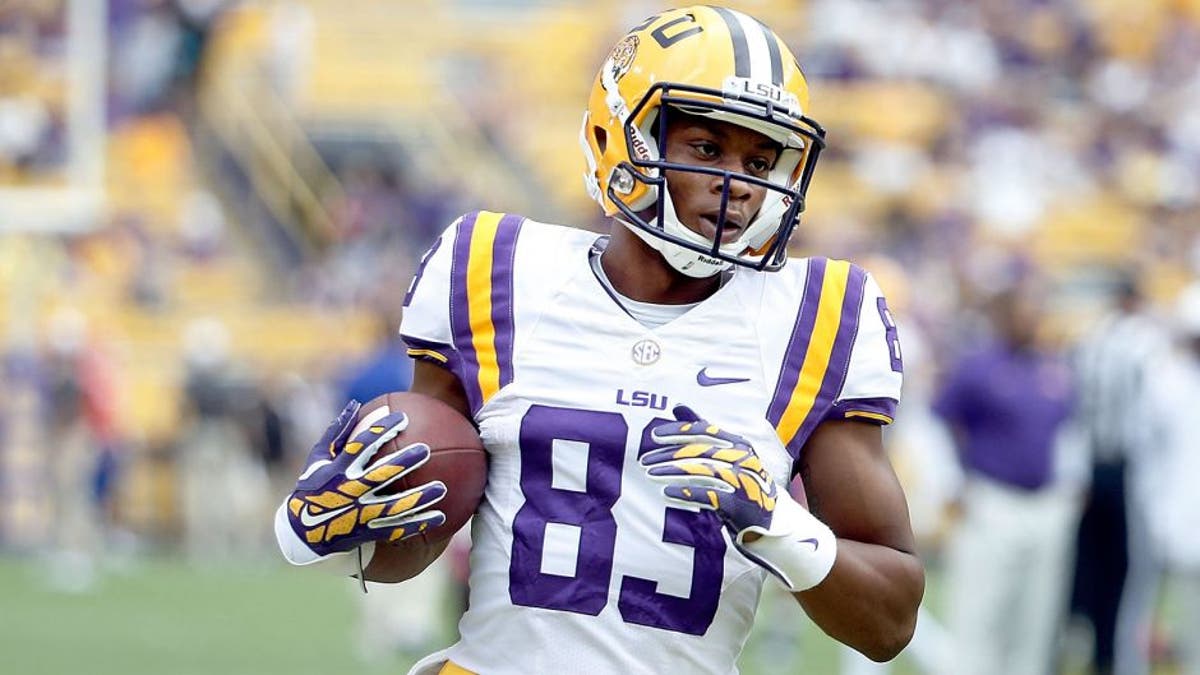 So many college football players make the headlines for the wrong reasons, despite the fact the overwhelming majority of players are going good things off the field. The latest example comes from LSU junior receiver Travin Dural.
According to The Advocate, Dural had quite the experience leading up to training camp. The LSU Tiger helped pull a woman from her toppled SUV, helping the first responding officer Michael McQuade safely get the woman out from a dangerous situation.
The woman was lucky Dural stopped, as the accident happened late at night and she had been trapped for several minutes before he arrived.
"It was a good thing we turned around. I'm glad we got a chance to help this lady out," Dural said. "There were no cars on the street. I don't know when the next time somebody was going to come by."
The officer, a self proclaimed LSU fan, praised Dural for going above and beyond to help the woman.
"It's something you normally don't see a young guy his age do," McQuade said of Dural. "Normal people would ride by and call. They wouldn't go above and beyond and stop and check. They actually got the person out of the vehicle."
(h/t The Advocate)