Louisville countersues Pitino, saying fired coach cost school money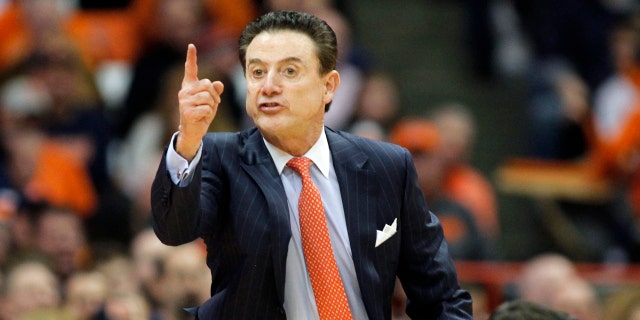 The University of Louisville filed a countersuit Wednesday, claiming that former men's basketball coach Rick Pitino damaged the program and the university's ability to make money amid a string of scandals that tarnished the school's reputation.
The claim, filed in federal court, alleges that scandals culminating in Pitino's firing in September have hurt the basketball program's ability to sell tickets and secure donations, the Louisville Courier Journal reported.
An investigation had found that a former team staffer had paid for strippers and escorts to dance or have sex with players and recruits in on-campus housing, Yahoo Sports reported.
Pitino denied involvement in the scandal, and the university initially stood by him. The university claims Pitino was fired after a second scandal involving new recruits surfaced, WDRB reported.
The NCAA Infractions Appeals Committee ruled in June that the Cardinals must scratch 123 victories from their record -- including their 2013 national title -- and ordered the university to return any money it made through conference revenue sharing.
As a result, the university is seeking compensation for any money it lost because of "bonuses and other compensation wrongly paid" to Pitino, the countersuit says.
Pitino had filed a lawsuit Nov. 30, asking for more than $35 million for alleged breach of contract following his suspension and termination.