Little Rappers return with July NASCAR Rap Recap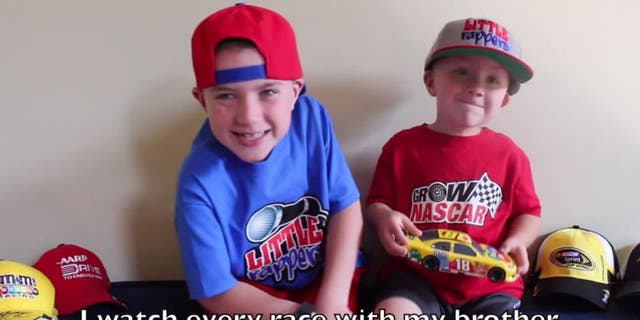 July was a hot month, both in terms of temperature and action on (and off) the track. It's fitting that the Little Rappers are back with a hot new track - the July NASCAR Rap Recap.
But don't take my word for it. Here's Caleb C and his little brother rapping about Austin Dillon's scary Daytona crash, Danica Patrick's yoga moves, Brad Keselowski getting eaten by a shark ... and more.