Lin captivates as anti-superstar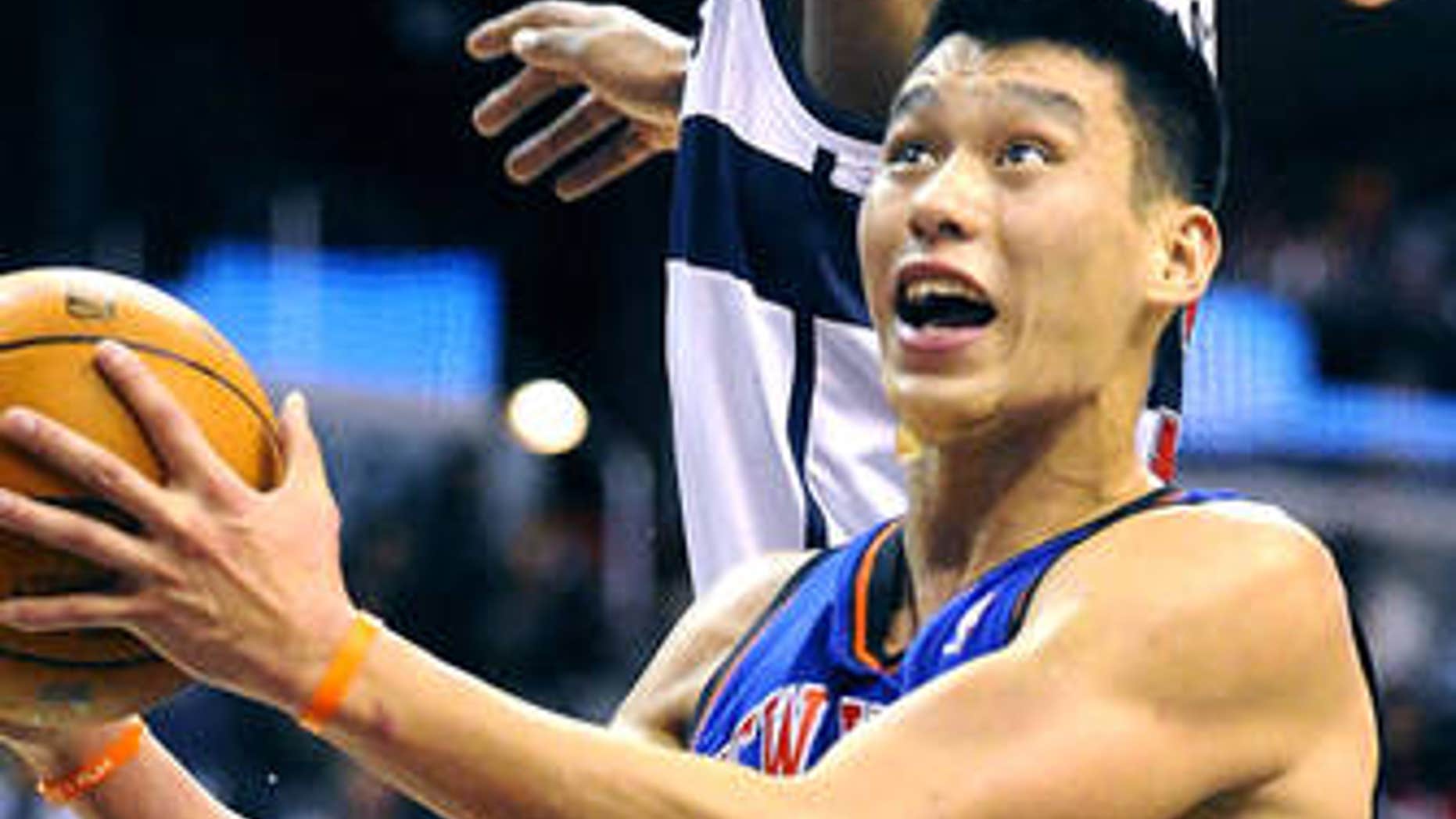 Today's Linsanity was three weeks ago's "Knicks Send Two Benchwarmers to D-League.'' That was the headline in The New York Times' blog way back in, well, January, when the Knicks sent Jeremy Lin down to the Erie Bayhawks in the minors.
Today, after three games over the course of about a week, a spark, a flicker, an explosion -- and a few million tweets -- Lin is a fullout craze.
Just like that, the NBA has its very own Tim Tebow. An instant phenomenon. And the funny thing is that a big part of why he has become a media superstar is that he isn't a superstar at all.
He represents a culture of the anti-superstar. We treat these great basketball players like heroes, and in New York, they were combined to build a championship team. Instead, they stink. So in comes Lin, a Taiwanese-American, personable, undrafted, Harvard grad/NBA point guard.
He scored 25, 28 and 23 points in his first three starts, going into tonight's game against the Lakers. And because he wasn't cut this week, he was guaranteed his league-minimum second year contract. He will reportedly make between $600,000 and $800,000.
Lin is everything that isn't supposed to work in the NBA. And it couldn't be working better.
In case you were looking the other way for a few minutes, and have missed it: Lin is now the starting point guard for the New York Knicks. Superstars Carmelo Anthony and Amar'e Stoudemire, who were leading the Knicks down the drain, are out with injury or family issues. Lin, who crashes on his brother's couch on the Lower East Side of Manhattan, is in.
And the Knicks are winning.
Songs have been written about him. TV ratings are way up. The stores can't come up with Lin jerseys fast enough. Fans are bringing in signs. The previous teams, the ones that cut him, are saying that they might have made a mistake. And coaches from his past, and scouts, are emerging, to say they always knew he had something special.
In other words, they are lying.
Nobody had a clue.
"I'm riding him like freaking Secretariat,'' Knicks coach Mike D'Antoni told reporters.
It is amazing how this has caught fire so fast. But Lin just represents too many things to cheer for.
He the NBA's first American-born player of China or Tawain descent. He is charging up an Asian base worldwide. He is getting a religious base on his side, too, as he speaks out about his Christian faith.
He's also in the perfect loud place, New York, where fans were looking for something to cheer for while waiting for D'Antoni to be fired.
Really, Lin is just something new and fresh, something people aren't used to seeing.
But everyone loves an underdog, and that's especially true now, in the NBA, where superstars rule.
People love to watch their superstars, but at some point, it's enough. In this economic time, most of us are nervous or unsure, and watching multi-multi millionaires show entitlement while lacking intrinsic characteristics of a real champion, well, that gets irritating.
The Knicks were just 8-15 with Anthony and Stoudemire. But it's not just New York. It's LeBron James, too. It's The Decision. Sure, in the end, the superstars will still get the love and glory they seem to live for.
For a little while, though, this is just fun. No one recruited Lin out of high school. No one drafted him out of college. He was released twice in the offseason.
For once, there is someone in the NBA we can identify with, at least a little.
But the question is this: How come so many people missed on him in the first place?
If part of his popularity is that we haven't seen anything like him, then is it possible that part of being left out was the same thing? I mean, when scouts watched him, was he marked down -- even just a little, subconsciously -- for not looking the part?
Houston Rockets general manager Daryl Morey wrote on Twitter that he should have kept Lin. Still, he tweeted, Lin is "a very good player, but Linsanity was not happening here this year.''