Like old times: Dodgers, Giants brawl as pennant race heats up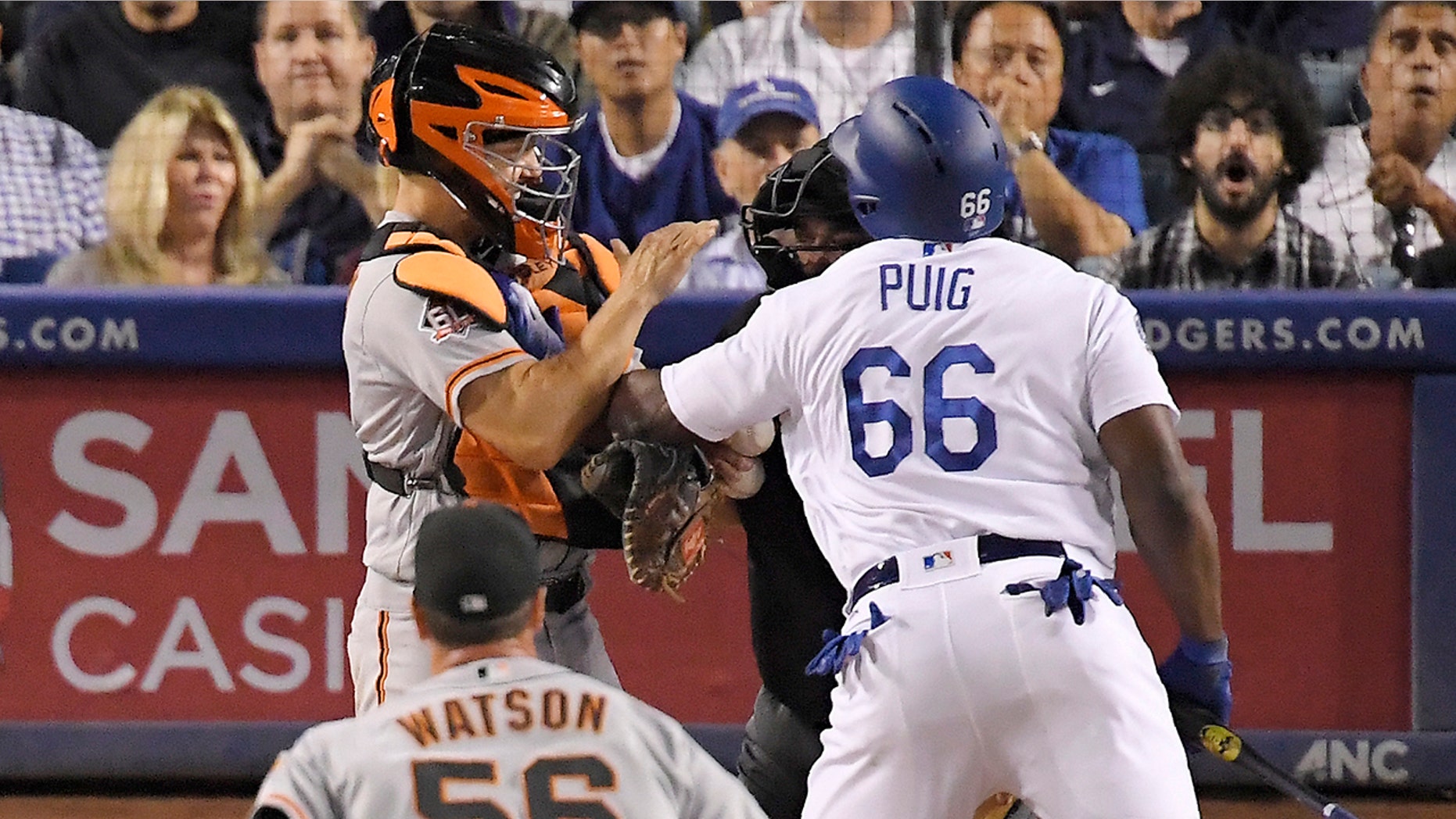 The race for the National League West division crown is heating up, so it may be no surprise that tempers flared between two storied rival clubs Tuesday night.
Los Angeles Dodgers outfielder Yasiel Puig appeared to take a swing at San Francisco Giants catcher Nick Hundley, sparking a bench-clearing brawl and leading to the ejection of both players in the seventh inning.
The fight started after Puig showed his frustration from fouling off a pitch from Giants reliever Tony Watson. Hundley had some words for Puig. The two stood face-to-face and a pushing match ensued.
"When I missed the pitch, I knew I thought it was the best pitch that Watson was gonna throw me," Puig told reporters through a translator after the game. "So I was a little upset, and [Hundley] told me to stop complaining, get back into the box. And when I got in his face, he told me to also get out of his face. So that's when I got upset.
"I didn't like that he was telling me what to do, and then he said some words to me in English that I really can't repeat," Puig added. "So that is why I was upset."
Hundley also addressed the fight.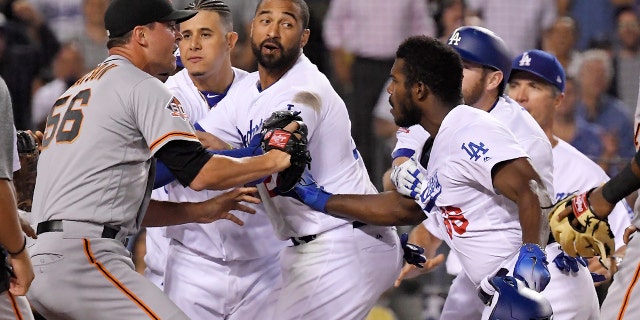 "We're competing on the field against a team we're chasing. They've been scuffling a little bit, and we're trying to catch them. Obviously a nice rivalry," Hundley said. "We had some words and pushed a couple times. There's really not more to it than that."
It's unclear whether either player will face discipline.
The Giants narrowly defeated the Dodgers, 2-1. San Francisco is five games behind the division-leading Arizona Diamondbacks in the West division. The Dodgers are two games back.