LeBron James reveals he played with 'self-inflicted' injured hand for majority of NBA Finals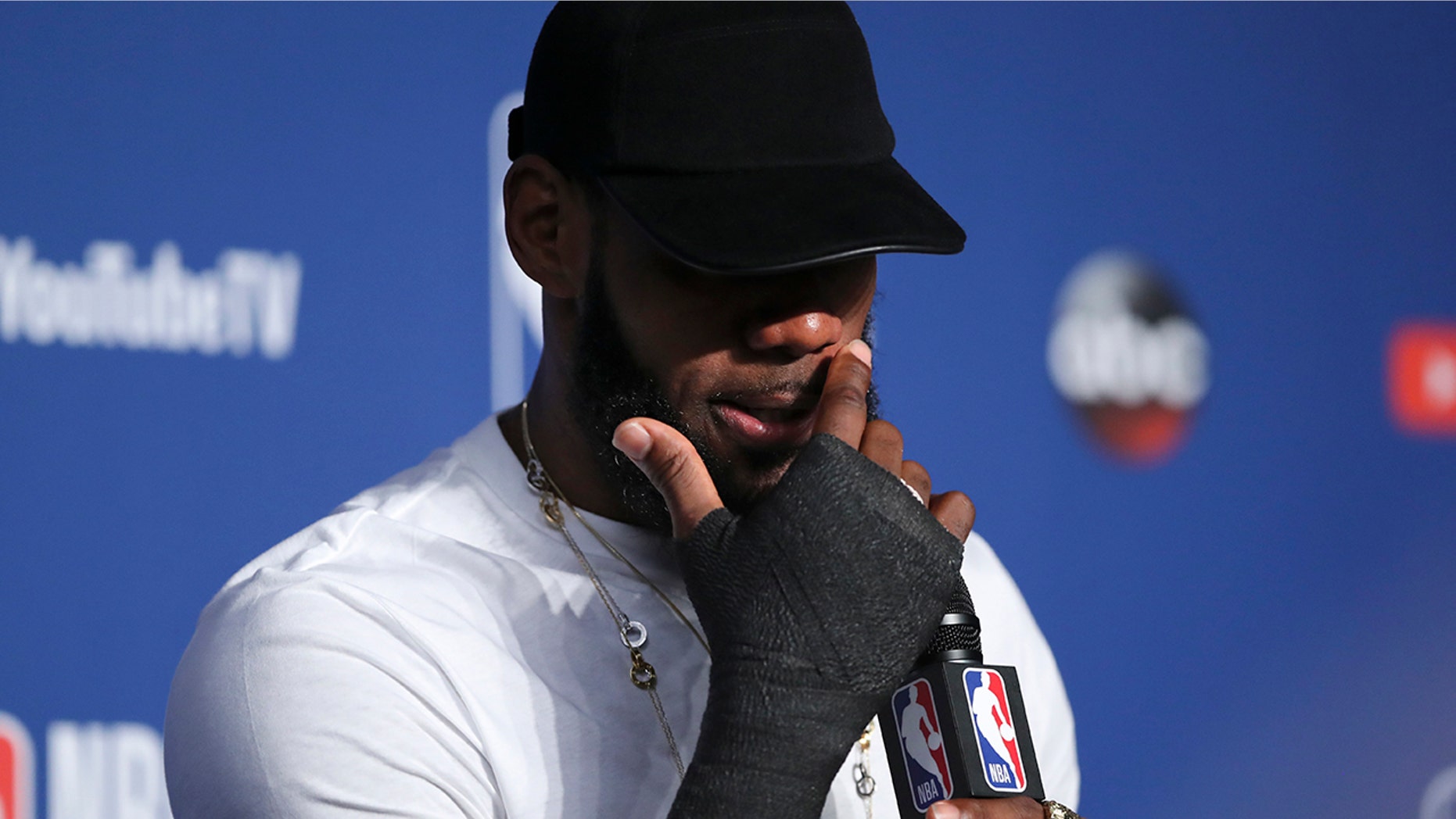 Cleveland Cavaliers star LeBron James revealed that he played the last three games of the NBA Finals against the Golden State Warriors with a "self-inflicted" injured hand.
Speaking at a news conference early Saturday, James – who had cast covering his right hand – admitted to hurting himself after punching a whiteboard out of frustration after Game 1.
"I let the emotions get the best of me and pretty much played the last three games with a broken hand," James said following Friday's Game 4 loss to the Warriors.
He explained that that he was upset by some calls that went against the Cavs late in the fourth quarter of their opening loss and he was upset they had missed their chance to win on the road. James scored 23 points in Game 4.
Sources told ESPN that James had two MRIs during the series and wore a soft cast when he wasn't practicing, playing or in view of the media – as to not give the Warriors a competitive advantage. He would ice his hands after games and used tennis balls to strengthen his grip and to try to push out the swelling on his days off.
James described that Game 1 loss as "very emotional" for him.
"For a lot of different reasons," he said. "Understanding how important a game is on the road for our ball club, what [winning it] would have done for us. The way we played, the calls that were made throughout the course of that game, and I had emotions that the game was taken away from us. I had emotions that you just don't get an opportunity like this on the road against Golden State to be able to get a Game 1."
The Associated Press contributed to this report.