LeBron James is taking the Larry O'Brien trophy everywhere he goes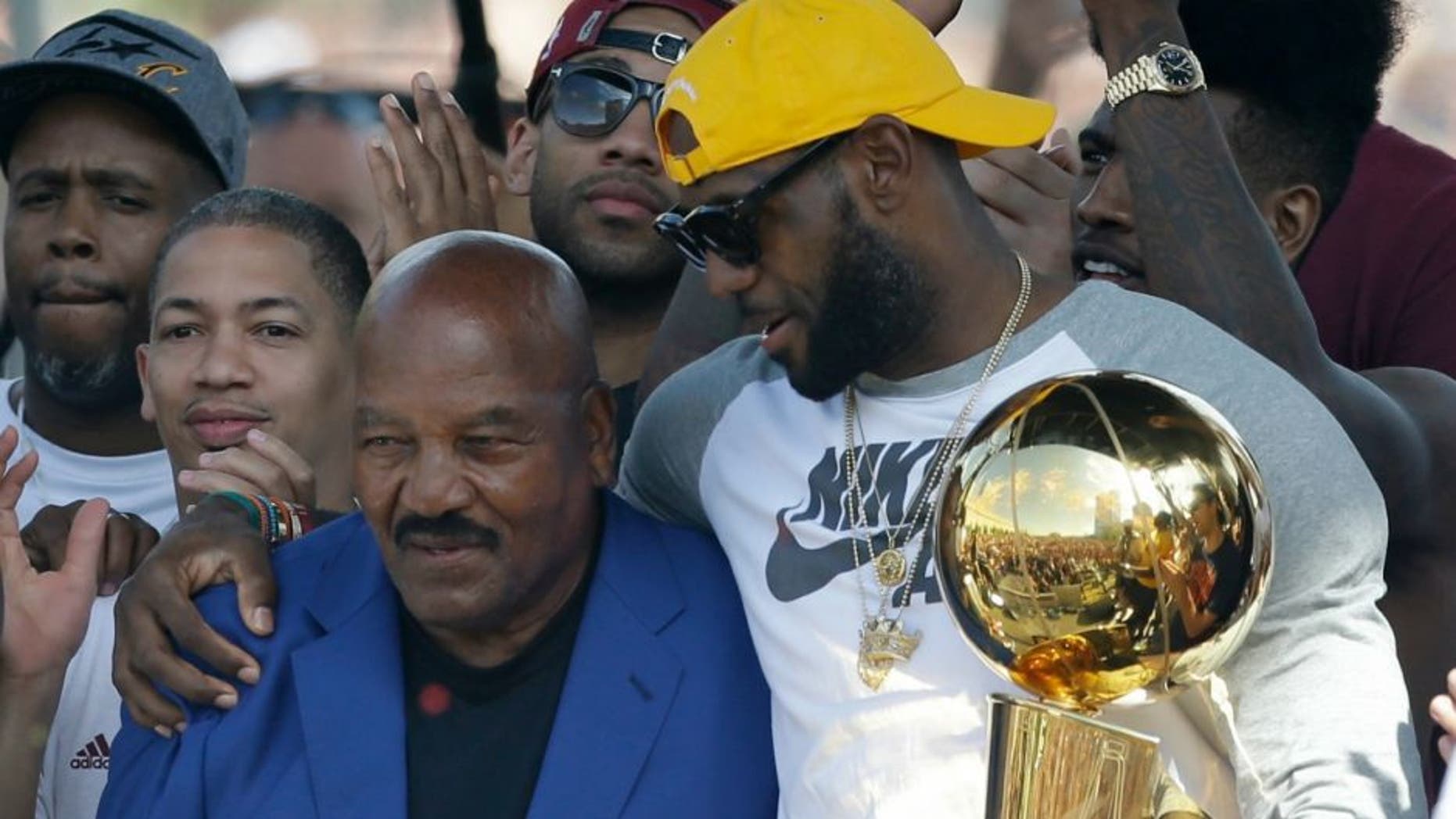 LeBron James has had a great time with the Larry O'Brien trophy ever since the Cleveland Cavaliers won the NBA championship.
After the Cavs' parade last Wednesday, LeBron took the trophy home with him for a sleepover without telling the team of his plans apparently.
On Thursday, LeBron held an event in Akron for his foundation and brought the trophy to show off to fans in his hometown.
Then over the weekend, LeBron showed up at an oyster bar in Cleveland with some buddies and, of course, the trophy was there sitting right in the middle of the table.
At one point, LeBron walked outside on the balcony of the restaurant to give fans outside a glimpse.
If anyone is entitled to keep the trophy for a while, it's LeBron. He'll give it back to the Cavs sometime, I'm sure.