Larry Mac: Only 2 certainties about Sunday's Chase elimination race at Phoenix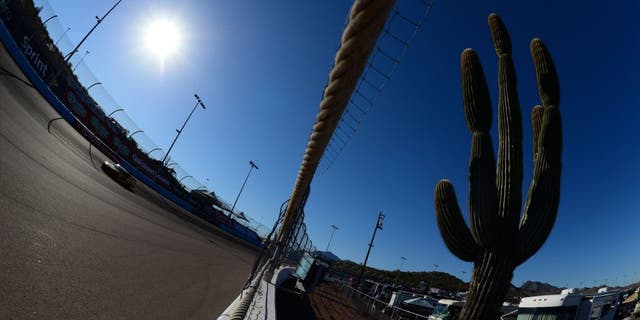 We all know going into Sunday's race that Kevin Harvick is the favorite to win. His record there speaks for itself. With that said, it doesn't mean that Kevin will win. There are Chase drivers out there who have to win if they want a chance at the championship at Homestead.

Let's also not forget all the other drivers out there who simply want to win a race. Jimmie Johnson, last Sunday at Texas Motor Speedway, is a perfect example of a driver stealing some Chase thunder by winning the race.
If I was a betting man, I would say you might want to put money on either Joey Logano or Brad Keselowski this weekend. Joey has to win the race to advance, as it's his only option. There is a possibility that Brad, with luck from the racing gods, could make it to fourth spot in the points and make it into the Championship 4 next weekend, but he's going to need some help with others having some bad luck.
The good thing for both drivers is they run well at Phoenix. Both had good runs at the spring Phoenix race. Brad led a number of laps and finished sixth, while Joey led some laps and finished eighth. While that was a good performance for them both, obviously it won't be enough to help either come Sunday.
I just think if anyone is going to break the stranglehold that Kevin has on Phoenix, of all the drivers in the field either still in or out of the Chase, it's those two Team Penske cars I see doing it. I know the math shows it's possible for Brad to make it to Homestead without winning, but his fate in that case is really up to a lot of others having bad luck. The reality is both Brad and Joey have to win Sunday, but naturally there is only one winner.
I know there are a ton of different scenarios out there that folks are talking about as "possibles" for Sunday's race, but I'm not paying any attention to those. As we go into Sunday's race, there are really only two certainties. The first one is that Jeff Gordon is locked into the championship race based on his win at Martinsville.
The other given is that Joey Logano has to win Sunday if he wants to race for the championship next Sunday at Homestead. Everything in between is simply speculation, and we won't know the real outcome until the checkered flag at Phoenix come late Sunday afternoon.