Lakers' Julius Randle is probable for Christmas Day game vs. Clippers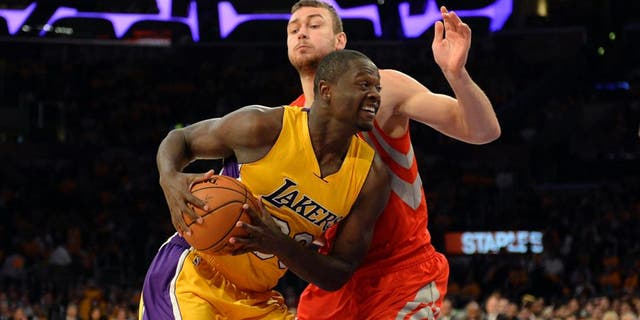 Los Angeles Lakers forward Julius Randle went to a foot specialist on Thursday and was diagnosed with a sprained left ankle, according to the Los Angeles Daily News.
Randle is listed at probable for the Lakers' Christmas Day matchup with the Los Angeles Clippers.
He sprained his ankle in the Lakers' win over the Denver Nuggets on Tuesday. Initially, the injury wasn't considered serious, but it caused Randle enough discomfort to hold him out of Wednesday's loss to the Oklahoma City Thunder.
Randle is averaging 11.5 points on 42.1 percent shooting to go along with 9.5 rebounds in 27.4 minutes per game this season.