Lakers GM says D'Angelo Russell scandal won't affect free agency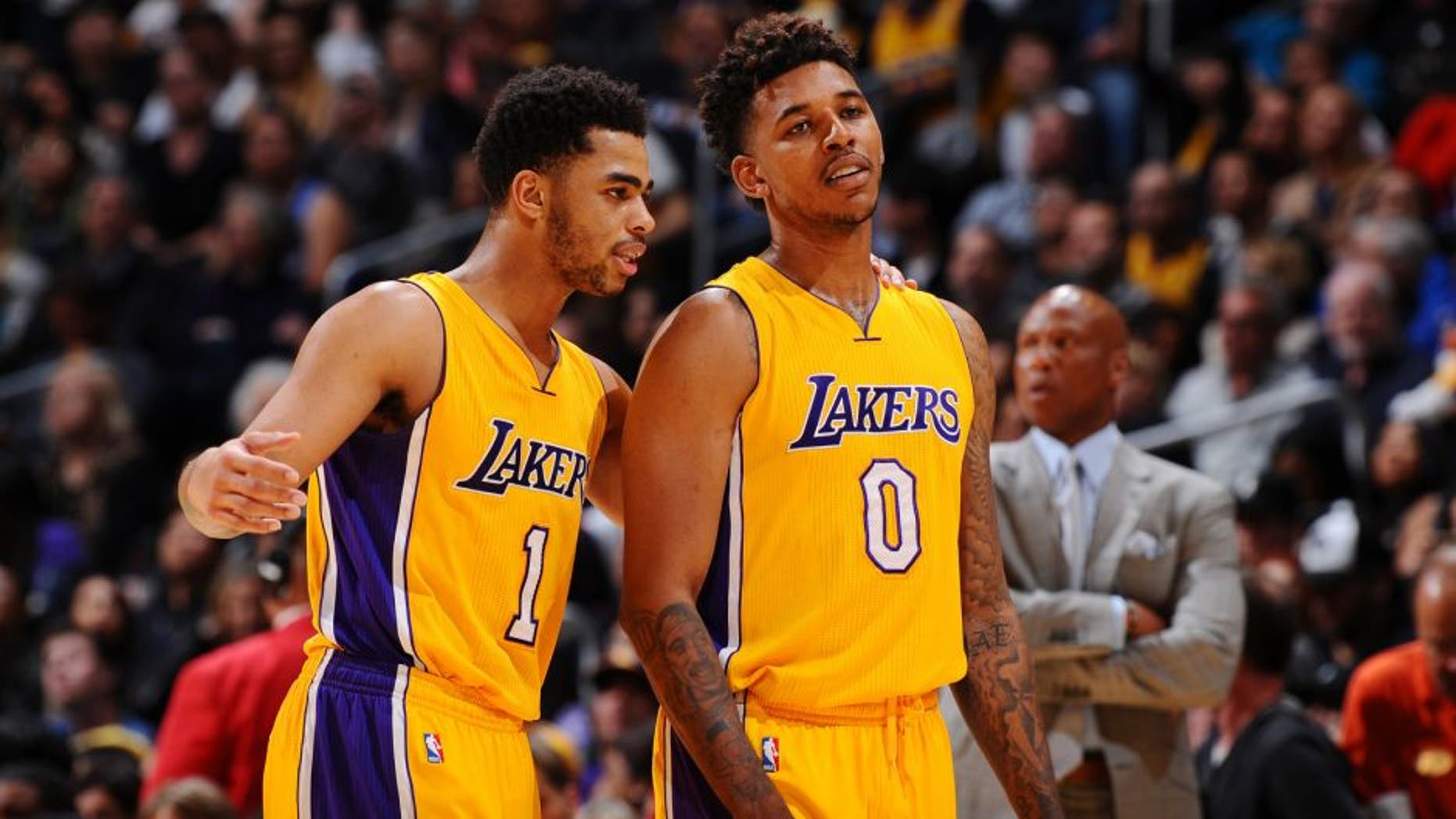 The Los Angeles Lakers head into the offseason for the first time in 20 years without Kobe Bryant on the roster. The Lakers have cap space to lure free agents, but many wonder if stars will flock to LA after the franchise's recent run of losing seasons and a roster full of young players.
One thing Lakers GM Mitch Kupchak isn't too concerned about is any lingering effects the D'Angelo Russell video tape scandal could have on the team's ability to rebuild through free agency.
"Every day that goes by, it becomes less and less of a story. Both players did the right thing in terms of addressing and, when necessary, making amends or making an apology and acknowledging a mistake," Kupchak told reporters Friday during exit interviews. "We've dealt with players in this organization, on this team, that have made mistakes over the years. We've gotten through it and had great teams and won championships."
The video showed Russell taping Nick Young -- without his knowledge -- during a private conversation where he asked him if he's been with women other than his fiance Iggy Azalea. That tape became public, forcing the team to address the controversy as the Lakers wrapped up their third consecutive sub-30 win season.
"I don't think if they were in the locker room together that would be a big problem," Kupchak said of Russell and Young. "It might not be the best thing at first. But Nick is too good a person not to get through issues."
Young, who averaged 7.3 points in 54 games, could be traded or waived this offseason. He is owed $11 million for the next two seasons, but the Lakers could use their stretch provision to cut ties. Russell, last year's No. 2-overall pick, struggled during his rookie season, averaging 13.2 points and 3.3 assists in 80 games.