Kyle Schwarber's first career bunt was an absolute thing of beauty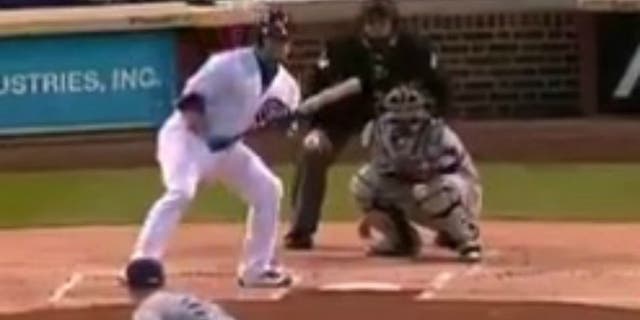 Cubs slugger Kyle Schwarber doesnt walk to the plate with visions of perfect bunts in his mind. Even as an unconventional leadoff man, his job is to try to park baseballs 400 feet away in the stands not to push them 90 feet down the line.
But sometimes you take what the defense gives you, and the Brewers were giving Schwarber all kinds of real estate on the left side of the infield in the first inning on Monday night. So he took advantage with the first bunt of his major-league career.
And what a bunt it was, hugging that chalk all the way until it hit the third-base bag.
Teammate Anthony Rizzo was so impressed that he dropped nearly an identical bunt single in the fifth inning (thats Schwarber on the left and Rizzo on the right):
Unfortunately for the Cubs, the bunts werent enough in a 6-3 loss to the Brewers Chicagos fourth consecutive L.