Kentucky Speedway to undergo repaving, additional changes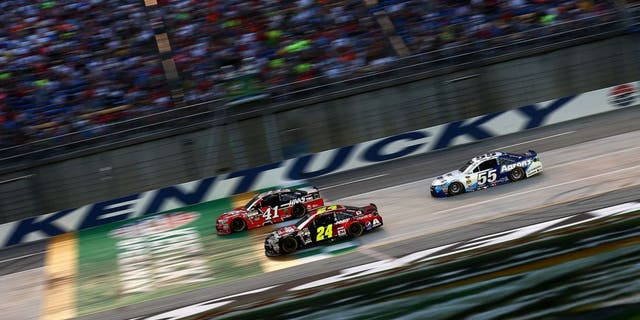 Kentucky Speedway officials announced on Tuesday afternoon plans for what they are calling a "comprehensive renovation" of the track's racing surface.
The changes -- which are underway and will be complete in time for the July NASCAR weekend -- include increased banking in turns 1 and 2, drainage improvements, additional SAFER barrier and a repaving of the entire 1.5-mile tri-oval surface that is widely considered one of the bumpiest and most abrasive in the sport.

"Modifying turns 1 and 2 will present an exciting challenge to the drivers while addressing issues of the track surface, SAFER barrier and drainage will improve safety, which is always our paramount concern," said Kentucky Speedway general manager Mark Simendinger.
The project will be coordinated by Steve Swift, the vice president of operations and development for Kentucky Speedway parent company Speedway Motorsports Inc.

"We have assembled an excellent team, all of whom are familiar with the demands of speedway construction," Swift said. "I am excited about the finished product as we wanted to present a unique challenge to the drivers. This design, with turns 1 and 2 completely different than [turns] 3 and 4, accomplishes that goal. The big winner will be the race fan."