Kentucky RB: We'll score on Alabama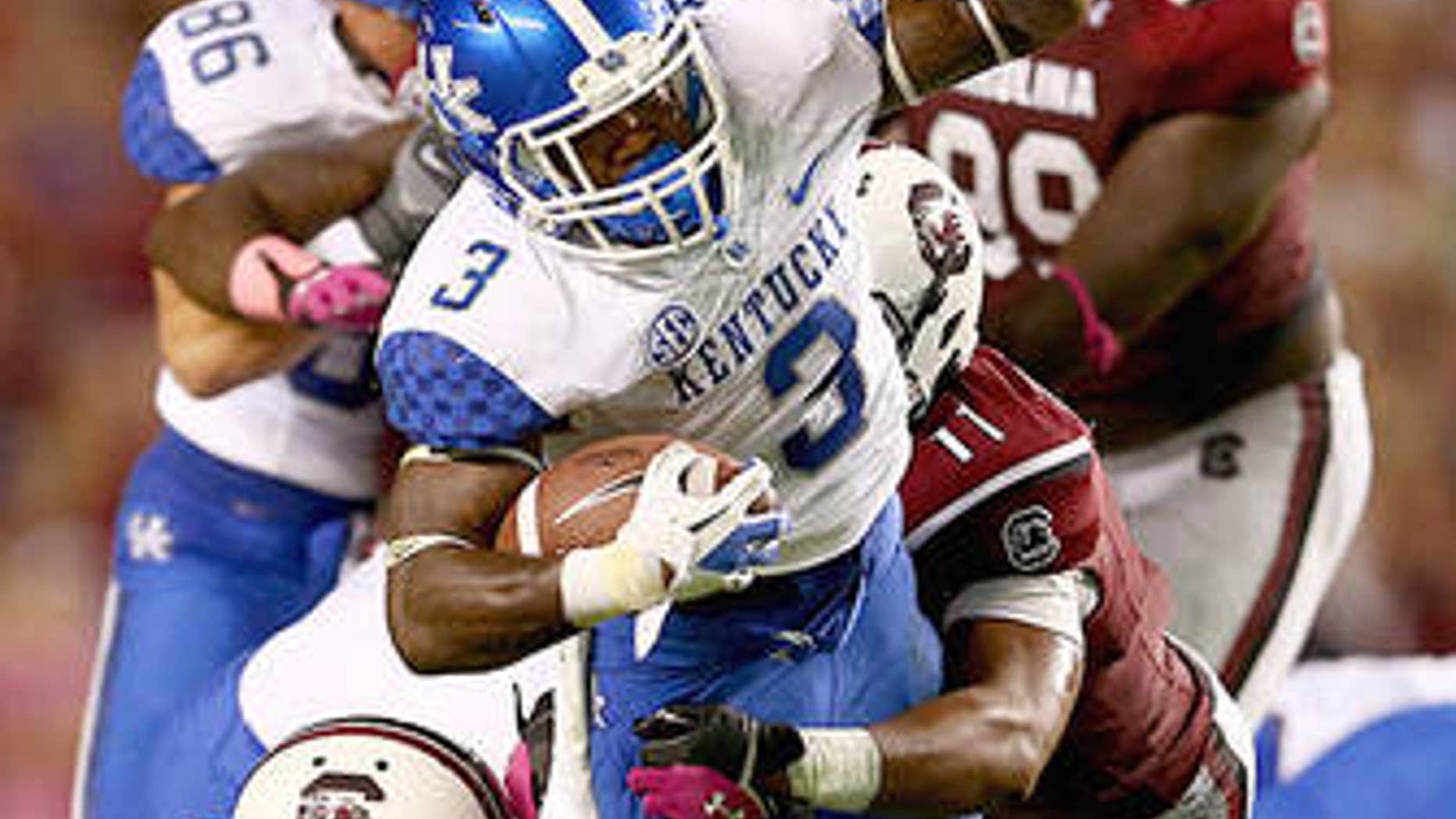 The Wildcats probably won't muster up Baylor-like offensive production when No. 1 Alabama comes to visit this Saturday, but Kentucky running back Jojo Kemp promised his team would not walk off the field with a goose egg under its name on the scoreboard.
"When we go out there we're just going to make our routine plays, and they're going to get scored on this week. I'm going to guarantee it this time," Kemp told cn|2 Kentucky.
Kemp begins his statement citing lines straight from the Athlete's Book of Sports Generalizations for Addressing the Media, but then he veers off course by prodding the nation's top-ranked team. Sure, he didn't guarantee a Wildcats win, but maybe he should have stuck to the script this time.
After all, besides Texas A&M, only Virginia Tech has been able to score double digits on the Tide so far this season, and only Oregon, Florida State, and Florida have allowed fewer points per game than Alabama. Kentucky's offense, on the other hand, averages 23 points per game and ranks 92nd in the country.
Why did Kemp feel compelled to take a page out of the book of Bo Wallace, the Mississippi quarterback who called out the Tide two weeks ago? In case you forgot, here's what he had to say heading into Tuscaloosa:
"We can put points on them," Wallace told The Clarion-Ledger. "I think we can put points on anybody. We just got to show up and play and it's the same thing every week: Let's stay on schedule and control the tempo and don't have any turnovers."
The Tide responded by putting up 25 points of their own and allowing none.
Maybe Wildcat kicker Joe Mansour will put a field goal through the uprights to save his teammate from having to eat his words, but Kemp may still have to buy his kicker dinner.