Justin Morneau set to return to Rockies this week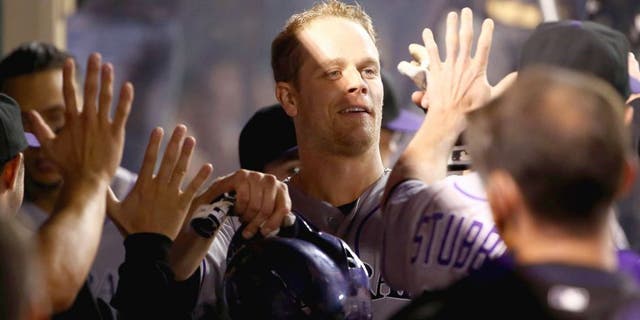 Justin Morneau appears to be on his way to taking the field with the Colorado Rockies for the first time since May.
The Denver Post reports that the first baseman, who has been sidelined with a concussion and cervical strain since May 14, will be back with the team this week, "likely Thursday to be evaluated."
Morneau began a rehab assignment in the minors over the weekend and has been performing well, hitting .462/.462/.769 (6 for 13) with a home run and four RBI.
Despite Morneau's progress in his recovery from the frightening injury, which he sustained while diving for a ball, manager Walt Weiss and the Rockies are tentative to put him back on the field, given the inherent risks involving head injuries.
"I'm not sure," Weiss said when asked if Morneau will return this week. "These are unique circumstances. It's not like a typical guy coming off a sprained ankle or something."
(h/t Denver Post)