Just when the Mets thought they'd seen it all, along came a batboy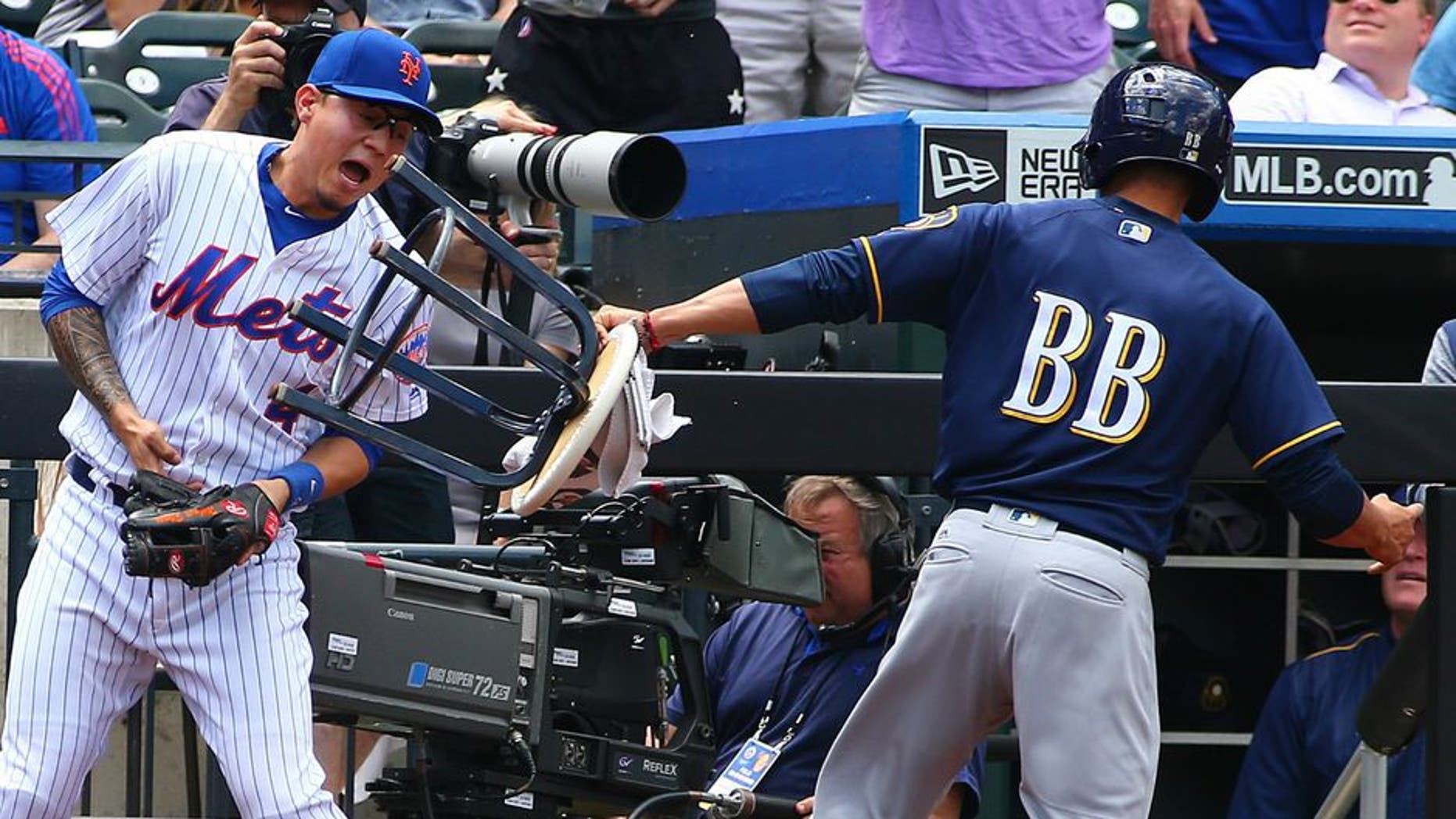 One day after firing their mascot or at least one of the people who dons the Mr. Met costume the Mets found themselves in a controversial situation with the opposing teams batboy. Seriously.
Already trailing 2-0 and in a bases-loaded jam against the Brewers Thursday, it appeared as if New York would get a crucial out in the fourth inning when Eric Sogard lifted a popup into foul territory down the third-base line. But as the Mets Wilmer Flores attempted to make the catch, a Brewers batboy got in the way.
Sogard originally was called out on interference, but then was ruled safe after the umpires huddled and confirmed -- correctly -- that by rule interference had not occured since the contact was accidental. Predictably, Mets manager Terry Collins was thrown out after an impressive argument.
In the end, no additional damage was done because Sogard ultimately grounded into an inning-ending double play. However, New York still lost the game 2-1, though Flores got a small measure of revenge with an eighth-inning homer that no batboy could get near.