JR Motorsports adds Alex Bowman to driver rotation for No. 88 XFINITY car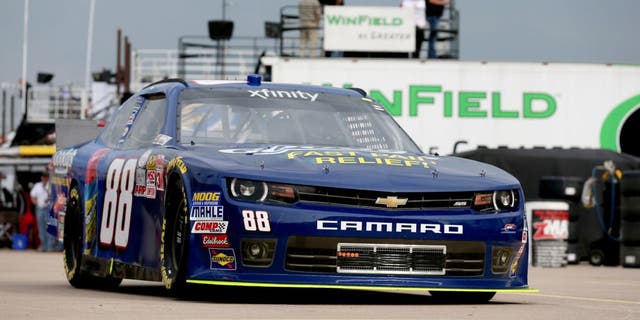 Sprint Cup Series driver Alex Bowman will join team co-owner Dale Earnhardt Jr., Kevin Harvick and Kasey Kahne as a driver to spend time in JR Motorsports' No. 88 XFINITY Series car in 2016.
Bowman, whom it was announced in June will return as a full-time Cup driver next year for Tommy Baldwin Racing, will run nine XFINITY races in JRM's "All-Star" car that is traditionally shared by multiple drivers.

With the addition of Bowman, the No. 88 team's driver roster now accounts for 19 of the 33 races.
"Alex is a very strong addition to our team," said Kelley Earnhardt Miller, general manager of JR Motorsports. "That's evident from the talent he's displayed in the Xfinity Series and at the Cup level. ... The 88 team has set the bar high and we're confident it will continue that trend with Alex in 2016."
Bowman's nine-race XFINITY schedule is as follows: Dover International Speedway (May 14), Pocono Raceway (June 4), Iowa Speedway (June 19), New Hampshire Motor Speedway (July 16), Watkins Glen International (Aug. 6), Mid-Ohio Sports Car Course (Aug. 13), Richmond International Raceway (Sept. 9), Dover (Oct. 1) and his hometown track of Phoenix International Raceway (Nov. 12).
"This is such a great opportunity," said Bowman. "Being able to race in top-notch equipment with a team like JR Motorsports is all I could ask for, really."
Bowman becomes the third driver in the past five weeks added to JRM's 2016 roster. The company announced Oct. 2 that Elliott Sadler will run the full 2016 schedule with OneMain Financial as his primary sponsor. It was announced Oct. 28 that Justin Allgaier will take over JRM's No. 7 car, currently driven by Regan Smith, next season with BRANDT as his primary sponsor.