Josh McDaniels snubs Colts to stay with Patriots, amid whispers of Belichick leaving New England
Josh McDaniels pulled a "Bill Belichick" on Tuesday -- perhaps so he could soon replace Belichick as the head of one of the NFL's most-prized teams.
Just nine hours after Indianapolis announced McDaniels, 41, would be its new head coach, the Colts were forced to backtrack and explain the Patriots' offensive coordinator had bolted back to New England, ESPN reported.
The Colts released a statement saying they were "surprised and disappointed" by McDaniels' decision to stay with the Patriots.
"Although we are surprised and disappointed, we will resume our head coaching search immediately and find the right fit to lead our team and organization on and off the field," the statement said.
The suddenly spurned Colts players were stunned.
PATRIOTS' SUPER BOWL HERO MALCOLM BUTLER BENCHED DUE TO WEED AND WOMEN, FORMER TEAMMATE SAYS
"I'm speechless," former Colts receiver Reggie Wayne told NFL Network. "I've talked with people in the Colts organization and they feel like they've been hoodwinked."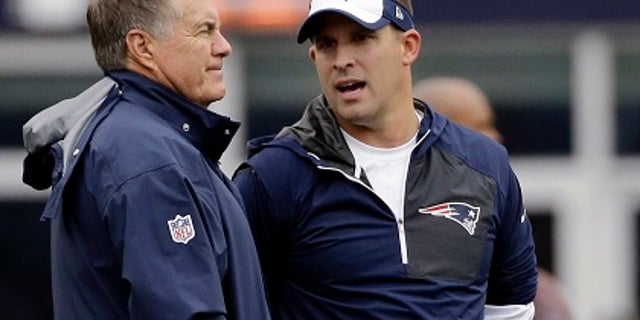 McDaniels' move was eerily reminiscent of one made by his mentor, Patriots head coach Bill Belichick, who resigned as head coach of the New York Jets with a handwritten note less than a day after he was hired for the gig in 2000. Belichick split from New York to take the Patriots job.
Although McDaniels never signed his contract with Indianapolis, his stint was even shorter than Belichick's Jets tenure. The team announced McDaniels hiring on its Twitter account Tuesday. But hours later, the Colts deleted the tweet and replaced it with the statement about his withdrawal.
ESPN reported Patriots owner Robert Kraft has been speaking with McDaniels the past few days and "sweetened his contract."
PATRIOTS' ROB GRONKOWSKI HAS HOME BURGLARIZED DURING SUPER BOWL LII
McDaniels decision to stay with the Patriots has also led to speculation he may be choosing to stay with New England in order to become its next head coach. In January, an ESPN exposé revealed a major rift in the relationships between Belichick, quarterback Tom Brady and Kraft. The trio have helped lead the Patriots to five Super Bowl wins and eight appearances overall. After the team's shocking Super Bowl loss to the Philadelphia Eagles on Sunday, the move to push Belichick towards retirement seemed possible.
ESPN pointed out the Patriots had not made an aggressive pitch to keep McDaniels until this week.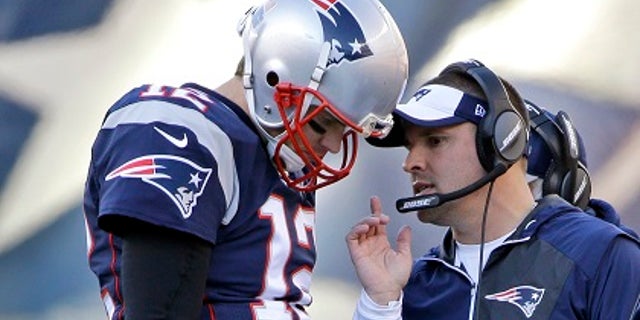 "Had that happened a month or so ago, even if there was clarity that Belichick was definitely going to be the coach in 2018 (which he decisively is), McDaniels might not have pursued other head-coaching jobs as aggressively as he did," ESPN reported.
The Associated Press contributed to this report.