Jordan Hooper on verge of becoming 4th Nebraska women's player to reach 2,000 points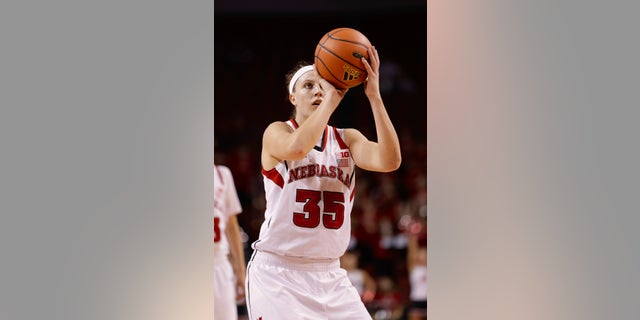 NEWYou can now listen to Fox News articles!
LINCOLN, Neb. – Trust Jordan Hooper when she says she didn't imagine becoming one of the greatest players in Nebraska women's basketball history when she showed up in Lincoln for her freshman year.
"My goal was to not quit the first week," Hooper said with a laugh Wednesday.
That timid ranch girl from western Nebraska has matured into one of the nation's elite players. The two-time All-Big Ten pick goes into Thursday night's home game against Minnesota needing 10 points to become the fourth Nebraska player to score 2,000 in a career.
"When we started recruiting Jordan, we knew she was special," coach Connie Yori said. "You just don't see kids shoot it like she does at her size. And then combined with her athleticism, she's been everything we hoped she could be and thought she could be."
The 6-foot-2 senior forward was a starter for USA Basketball in the World University Games over the summer, and she's followed that with her best season for the 18th-ranked Cornhuskers (12-3, 2-1 Big Ten). She's averaging 20.3 points and 10.5 rebounds and is on the verge of becoming the fifth player in Big Ten history to amass 2,000 points and 1,000 rebounds.
She started her career as a 3-point shooting specialist who rarely stepped inside the arc. At Yori's behest, Hooper worked to become a dependable inside scoring threat, though she still has launched almost twice as many 3s as any of her teammates this season.
Defenses have done all they can to control her. A number of overmatched nonconference opponents triple-teamed her, and she's regularly double-teamed in Big Ten play.
The extra attention has forced her to improve as a passer out of the post. She already has 21 assists in 15 games, one under her career-best total of 22 in 34 games last season.
But it's scoring she's known for, and she's done that better than almost anyone who has worn the Huskers' uniform. Only Karen Jennings (2,405 points, 1990-93), Maurtice Ivy (2,131, 1985-88) and Kelsey Griffin (2,033, 2005-10) are ahead of her on the school's scoring list. Based on her average, Hooper projects to rank second behind Jennings by season's end.
"Some of those names are really huge — really important people, I guess — and they've done great things at Nebraska," Hooper said. "To even be in that category is really awesome. You have to get there first. I have to keep working hard and doing what I do."
Some people were skeptical about Hooper's college prospects when she was coming out of Alliance High School. She played against small, rural schools, and there was a question about whether she could succeed in a Division I power conference.
Hooper didn't have doubts about her game, though she never expected to reach the heights she has. Her concerns were more about how she would handle day-to-day life after having grown up six hours away and rarely leaving home.
"I was actually pretty scared coming to college," she said. "I had personal goals, I guess, just normal — make it to college, make it to every class, do well in school, do well on the court, practice hard.
"I never really thought I'd start and stuff like that. So that's pretty cool."
Pretty cool, indeed.
"I can look back," she said, "and be proud of myself."