Jonathan Babineaux knows Falcons haven't reached full potential yet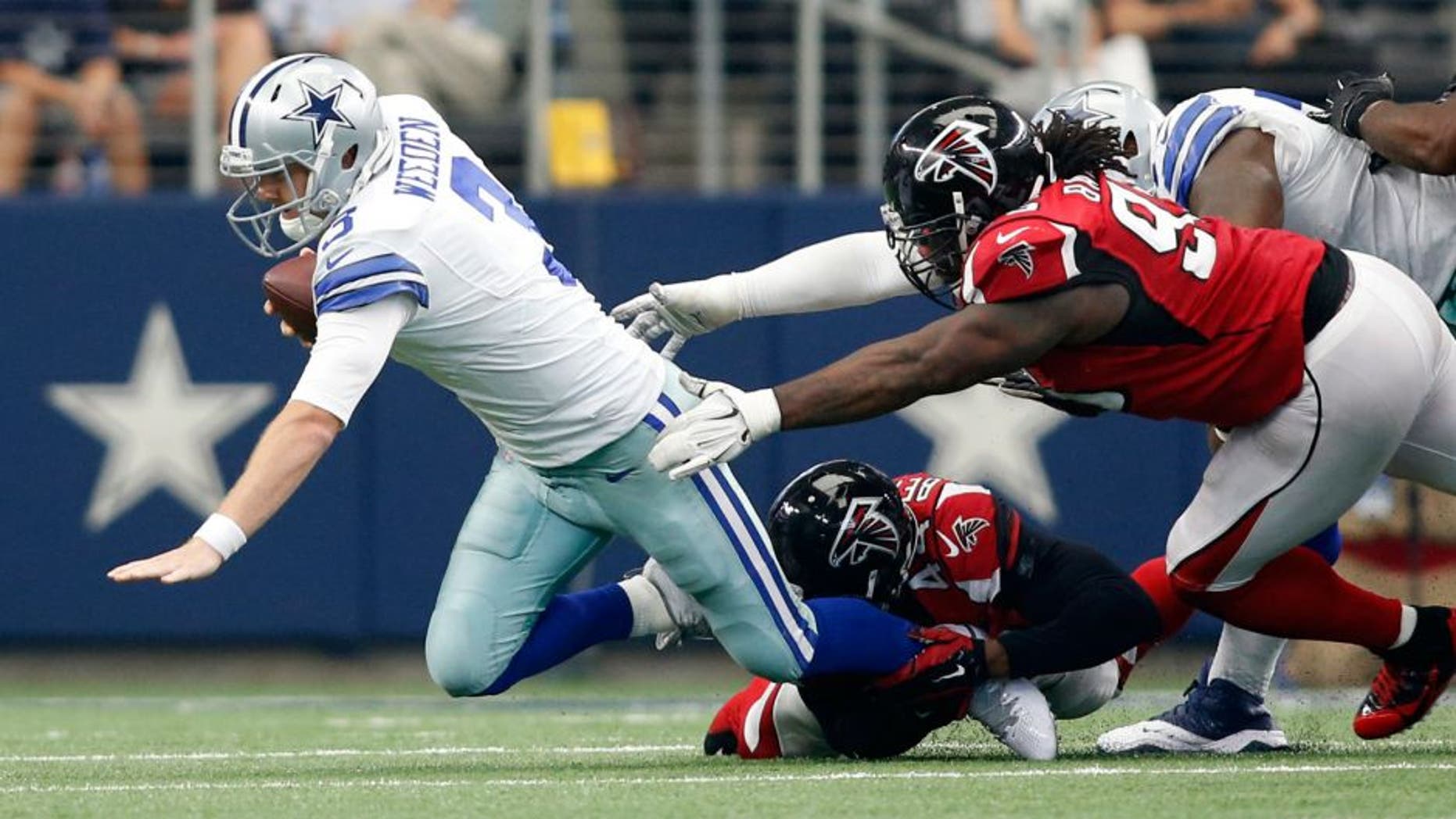 The Atlanta Falcons are 3-0, impressing the NFL and are well on their way to an incredible turnaround from a rough 2014 season. While Atlanta has had to play from behind in all three games during the opening weeks, they've still gotten the job done.
For a few players on the Falcons, the 3-0 start isn't enough. Specifically, defensive tackle Jonathan Babineaux knows this team hasn't reached their full potential yet, per Vaughn McClure of ESPN.
"We haven't reached our potential yet; that's what the mindset is," veteran defensive tackle Jonathan Babineaux told ESPN. "We know what type of team we are. We're a finishing team. Obviously, we didn't finish the first half like we wanted to or start the first half like we wanted to. They got 131 yards in the first half and minus [four yards] in the second half, so we came out and played Falcon ball in the second half."
Whatever "Falcon ball" is, it's a pretty beautiful thing to watch. The difference between the first half and second half was massive for Atlanta. The Falcons now head home and turn their attention to the Houston Texans in Week 4.