Jon Jones hires full-time driver, promises to do better going forward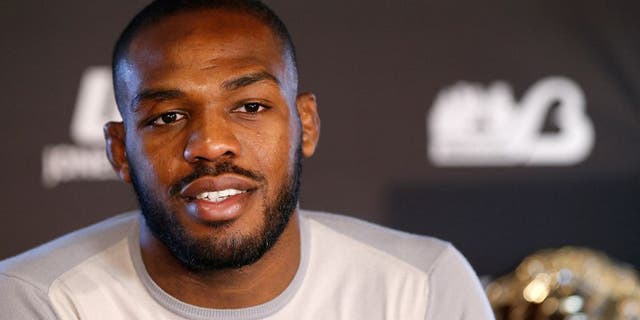 Jon Jones never imagined he'd end up in jail just a few weeks out from his upcoming fight at UFC 197 but that's exactly what happened a week ago in New Mexico.
Jones was placed into custody after receiving five citations during a traffic stop including one for drag racing that landed him in hot water after being placed on probation for 18 months following a hit-and-run accident he caused last year.
The result was Jones spending the better part of three days behind bars until he went before a judge where his probation was re-established with new rules he has to follow or risk getting into even more trouble.
One of the provisions was Jones is no longer allowed to drive without permission from his probation officer so to take that element out of the equation the former light heavyweight champion hired a driver to handle his transportation on a daily basis.
"I have him here and he's driving me between every practice all day, even at night now," Jones said when speaking to MMAFighting.com. "I figured I'd take getting in trouble out of the police's hands by simply not driving."
Technically Jones isn't allowed to drive without permission, but hiring a full time driver allows the former champion to get wherever he's going and no longer worrying about the repercussions of what he's doing behind the wheel.
Jones has run afoul of law enforcement several times while he was driving. Most notably, Jones plead guilty for DWI charges in 2012 before fleeing from the scene of an accident last April that also landed him in jail.
Jones still plans on contesting the ticket that landed him in trouble during this latest incident but as he told FOX Sports on Monday, he's using the entire ordeal as just another lesson that he can learn from going forward while passing along an encouraging message to his fans about the future.
"You live and you learn and you keep fighting and continue to do things just a little bit better," Jones said. "Take each day as it comes and just try to improve a little bit each day. Each day get one percent better.
"I've had a bumpy road but I'm continuing to fight. I'll continue to do things a little bit better each day every year and eventually I'll be at a point where there are no problems."
Jones will look to put this latest altercation behind him as he prepares for his upcoming interim title fight against Ovince Saint Preux at UFC 197 on April 23 in Las Vegas.