Jon Jones asks for your help in coming up with tactics for Daniel Cormier rematch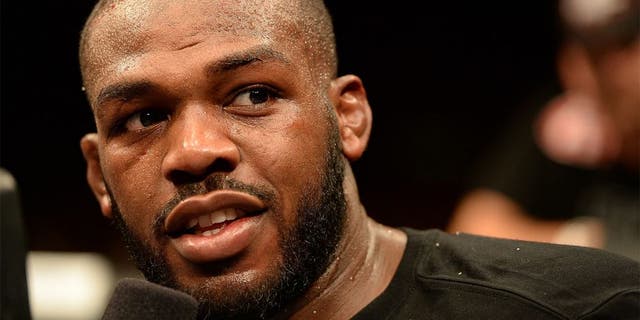 Jon Jones hasn't fought in so long that he may have forgotten how to do it. OK, that isn't actually likely, but the stripped former light heayvweight champion is still asking for your help in developing a gameplan for his title rematch against Daniel Cormier next month at UFC 197.
"If you were me, what would be your ideas, tactics, strategy going into this fight against DC?" Jones asked fans on his Twitter account.
In their first meeting, Cormier got the edge in strikes landed from the outside, while Jones did major work on the inside, especially from the clinch. From there, he hit Cormier with a lot of short strikes and hit numerous takedowns.
His strategy and tactics largely worked but, as he told a twitter follower of his who suggested he should just rinse and repeat in the rematch with Cormier, one "can't fight the war of yesterday." Cormier vs. Jones II is scheduled for five rounds on April 23 in Las Vegas.
If he is to be successful and have a shot at taking back his UFC title belt, however, Jones will have to take a lot less than five rounds to shake the rust from his year-plus off from competition. The embattled former 205 lbs king has seemed to take a completely new attitude to his nutrition, health and training of late.
He's got the lifting numbers and cut-up physique to show for it all. For his part, Cormier has gone to war with the best contenders in the division since losing a decision to Jones and is no doubt much improved in many ways himself.
If you were Jones, would you try to keep Cormier at the end of your length? Would you be unafraid to get on the inside once more, in order to score with knees, elbows and takedowns?
Would you storm Cormier out of the gate, looking to put him on his heels, or be more deliberate and see if you can pick up on his tendencies before attacking full on? Let us know what you're thinking, and let Jones himself know as well.
After all, he is asking for your help.