Joel Embiid fuels Sixers trade rumors with a timely social media post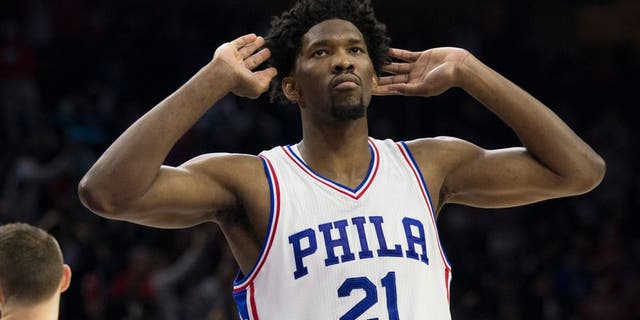 NEWYou can now listen to Fox News articles!
The Boston Celtics are reportedly in discussions with the Philadelphia 76ers to trade the No. 1 pick in the NBA Draft -- widely projected to be Markelle Fultz, who will be in Philly on Saturday for a workout with the Sixers.
Joel Embiid, who's never been shy on social media, took the opportunity to rile up the fan base by posting a photo featuring himself and Dario Saric in front of a locker that had Fultz's name attached.
Those who weren't aware that Fultz will be working out for the team Saturday at 6 p.m. ET might have chosen to get a little overly excited about a deal that is still in the stages of simply being discussed. But considering Embiid's sense of humor, that was probably his intention all along.