Jets LB Darron Lee says he was attacked in a Columbus bar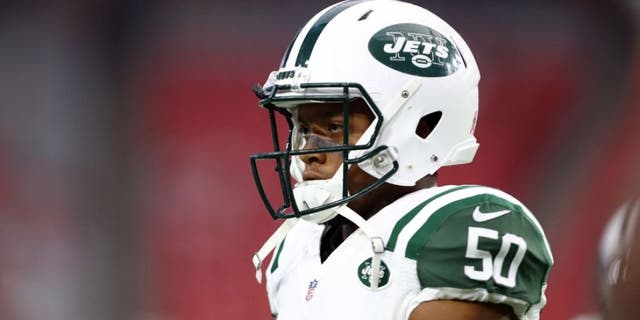 New York Jets linebacker Darron Lee says he was jumped and attacked inside a bar in Columbus, Ohio ,on Saturday night. Per NJ Advance Media, the former Ohio State Buckeye posted a Periscope video, showing bruises on his face explaining what happened.
The video has since been deleted, but here's how he described the attack.
"Midway from the exit of the bar, I get hit and tackled simultaneously," Lee said in the live video. "Have no idea who it was. I wasn't in an argument with anybody. I hadn't said a word to anybody. Just leaving the bar to go home, and I get punched and tackled.
"I have no idea by whom. To this very moment I have no idea by whom. Don't care."
Lee, who grew up in Columbus, said he wasn't seriously injured and repeatedly told his attacker, "I didn't hit you."
Lee sent a string of since-deleted tweets on Sunday about the attack, thanking the police for "sparing a young man's life." It is not known where the attack occurred.
Lee was a first-round pick of the Jets in the 2016 draft, starting nine games for New York this past season. He made 73 tackles and had three passes defensed as a rookie.