Jets get rid of quarterbacks Flynn, Johnson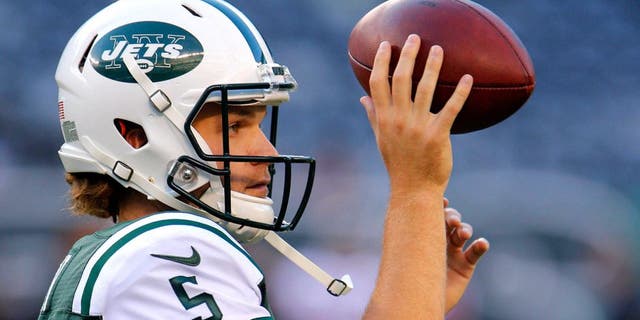 The New York Jets have cut quarterbacks Matt Flynn and Josh Johnson and linebacker Jason Babin while paring their roster to the mandatory 53-player limit.
Flynn and Johnson were signed this summer to compete for a backup role behind Ryan Fitzpatrick, who became the starter after Geno Smith had his jaw broken by a punch from a teammate. Smith was expected to miss at least the first four games of the regular season.
The Jets' only other healthy quarterback is rookie Bryce Petty, a fourth-round pick out of Baylor.
Babin's release Saturday was a mild surprise after he had two sacks in 16 games last season. He's 35, though, and the Jets have promising youngsters in Trevor Reilly and Lorenzo Mauldin at outside linebacker.