Jets CB Buster Skrine on Luck: Pressure 'makes him throw harder'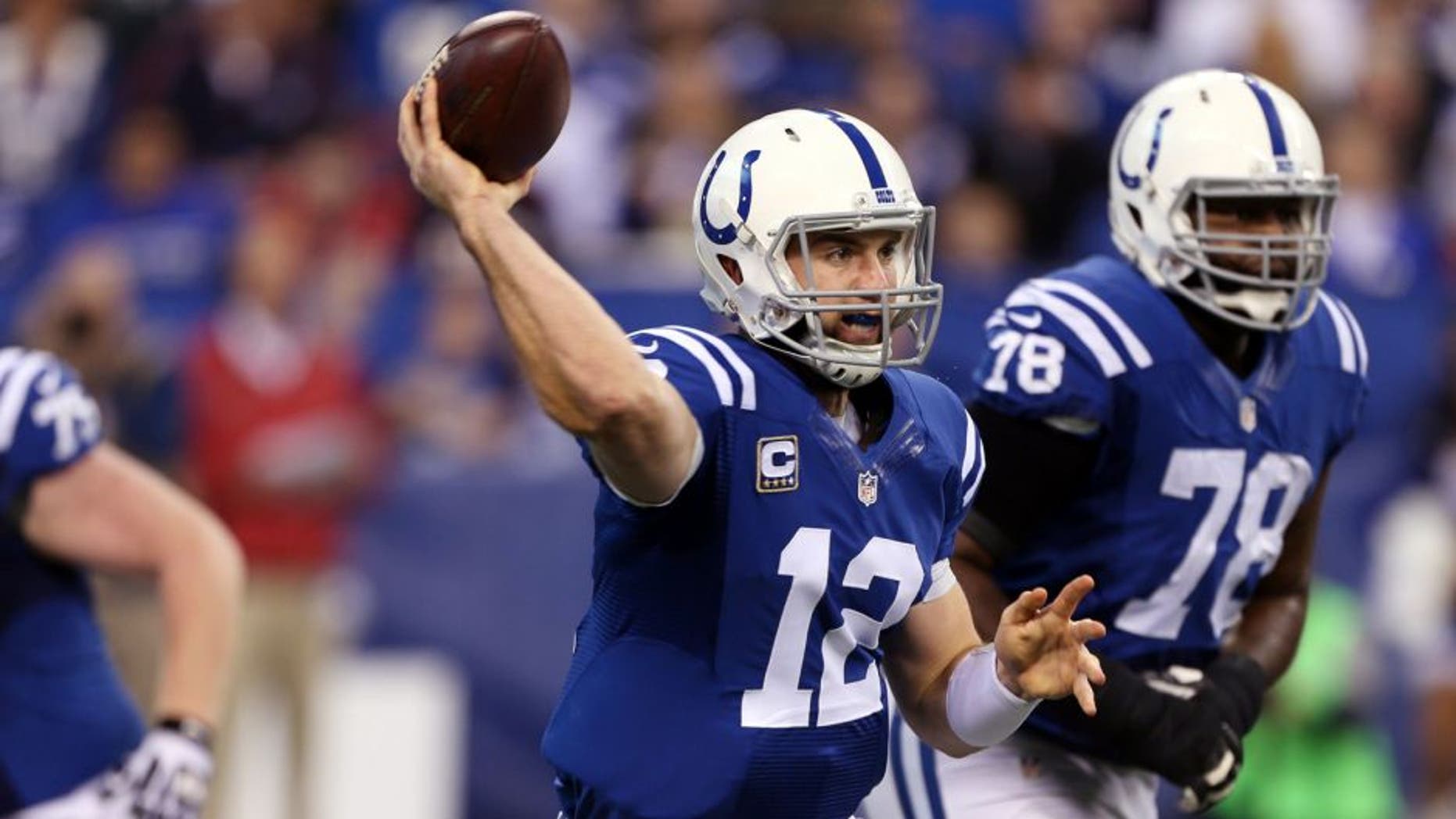 For the second straight week, Indianapolis Colts quarterback Andrew Luck struggled with turnovers. He has thrown five interceptions this season and lost one fumble, contributing to the Colts' 0-2 start.
One of the main reasons for Luck's inconsistency this year has to do with a poor offensive line protecting him. He's only been sacked twice this season, but he's constantly throwing under duress and under pressure.
One New York Jets player thinks Luck has trouble dealing with pressure, and it changes the way he makes his throws.
"It makes him throw harder throws," Jets cornerback Buster Skrine said. "There's always some guy in his face. Some of the throws aren't as accurate."
The Jets were in Luck's face play after play on Monday night, forcing him to make poor decisions and difficult throws. His 52.8 passer rating against the Jets was one of the lowest of his career, while his Week 1 rating of 63.6 wasn't much better.
If the Colts want to have success throwing the ball, they'll need to do a better job protecting Luck and running the football to set up play action. Colts running backs rushed for just 69 yards on Monday night, while Luck had 24 on the ground himself.
(h/t ProFootballTalk)