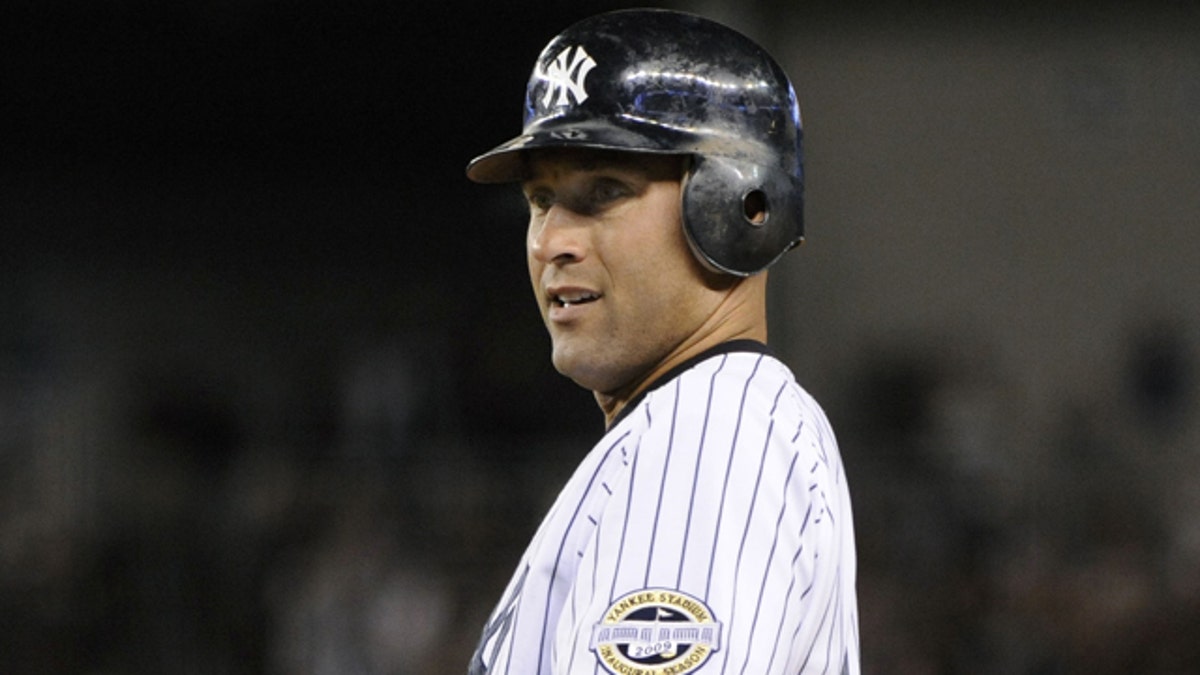 NEW YORK -- Derek Jeter and the New York Yankees are near an agreement on a three-year contract that would contain an option for 2014.
The deal would include deferred money and average between $15 million and $17 million, a person familiar with the negotiations told The Associated Press on Saturday. The person spoke on condition of anonymity because no announcement has been made.
Jeter's agent, Casey Close, and the Yankees negotiated late Friday night and early Saturday. The person said "substantial progress" had been made and it was possible an agreement could be reached later Saturday.
The person described the option as "creative" and said the sides had spent much time working on its structure.
Although negotiations with Jeter moved slowly last month, there is little doubt the Yankees captain will remain in pinstripes.
Coming off a $189 million, 10-year contract, Jeter initially had been offered a $45 million, three-year deal.
New York also was in the process of finishing a $30-million, two-year contract with closer Mariano Rivera that also would include deferred money.