Jerry Jones: Expect Joe Randle to get 20-plus carries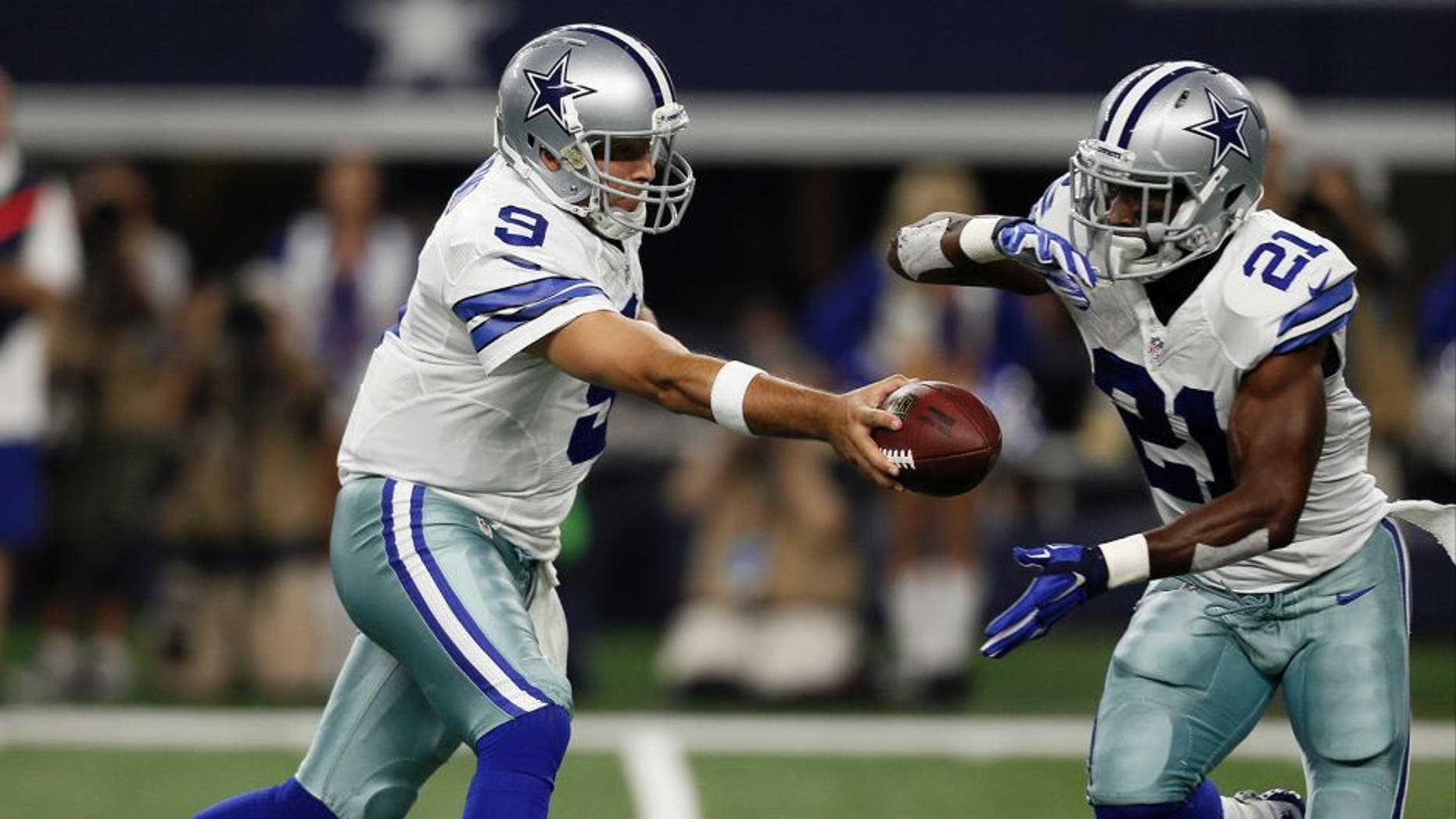 Cowboys owner, president, and general manager said his team ran the two-minute drill "inordinately" in the club's 27-26 last-second win over the New York Giants Sunday at AT&T Stadium. The norm, according to Jones, is for running back Joseph Randle to get 20-plus carries in a game.
"The facts are as that game went, apart from that first drive, we departed from the way that you'll hopefully see the Cowboys play," Jones told "Shan & RJ" on Dallas-area 105.3 The Fan. "Now, every game, we'll have to make adjustments for what happens and other things could happen. But, for instance, I think Randle got about 10 or 15 or 16 carries, but you will probably see him in a normal game, and one that didn't go the way that one went, you'd probably see him up there at 22, 23, 24 carries."
Randle carried the ball 16 times for 65 yards and averaged 4.1 yards on the ground. His longest rush went for 15 yards on left end in the first quarter. In his career, the most rushing attempts Randle has had was 19 against the Philadelphia Eagles on Oct. 20, 2013, his first career start.
Jones also indicated that had the Cowboys not dug themselves a hole with three turnovers that the Giants converted in 17 free points, running back Darren McFadden, who only had six carries for 16 yards, would have been featured more.
"I think if you had seen more carries for those guys, you'd see what we see and that is that, first of all, they did play very well," said Jones. "And we saw some things that they can do better. But we certainly saw some things that we really want to encourage in our offense. And, so, we really like we gave our running game, push-ahead running game, a good grade for this ballgame. If the game goes the way we plan for it to go which we can dictate by the running game, then you'll see more carries from all those backs."
While no Cowboys running back had an outstanding rushing performance and the team only gained 80 yards on 23 attempts, the running backs were significant in the passing game with all three backs combining for 12 catches for 131 yards. On the game-winning drive alone, Lance Dunbar caught two passes for 40 yards.
It seemed Randle and Dunbar realized their potential with the team while McFadden struggled, but Jones emphasized that McFadden's best plays were ahead of him.
"I hope you noticed the one play that we had McFadden when McFadden took the pass over the middle and he was dead even or maybe even a step behind the linebacker and made the sideline and turned the corner on him. Now, that's nothing but sheer speed. And that puts fear in defenses in the NFL. And that's the kind of thing we want to use McFadden for."