Jason Heyward made Cubs catcher David Ross cry with his retirement gift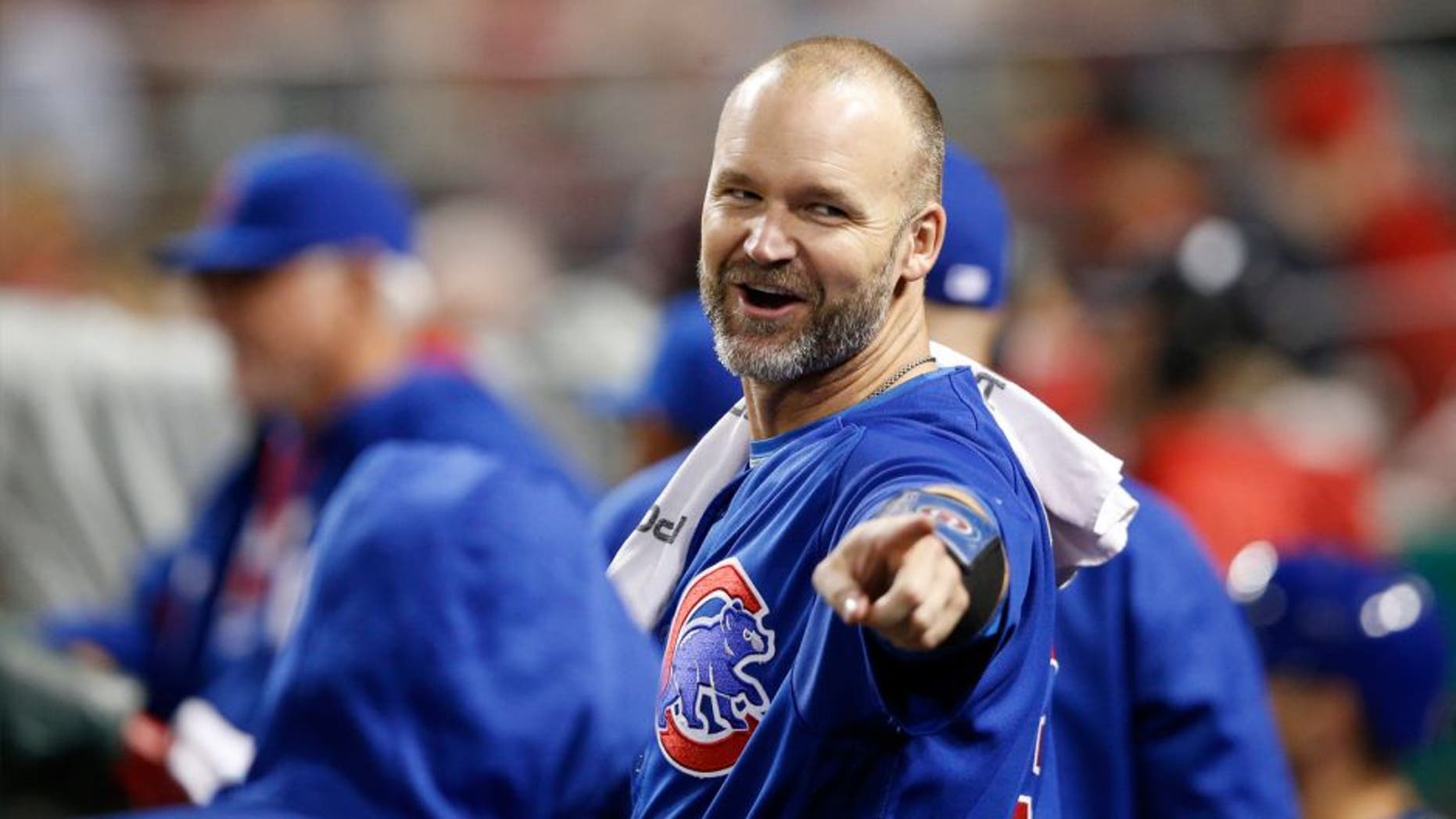 Jason Heyward was quick to share the wealth after he signed an eight-year, $184 million contract with the Chicago Cubs in December. According to Bleacher Report, one of Heyward's first moves after locking up the new deal was to pay for teammate David Ross to get a hotel suite big enough for Ross's whole family for every road trip of Ross's final MLB season.
Ross and Heyward were teammates for three years back in 2010-2012 when both played for the Atlanta Braves. Heyward said Ross served as a mentor to him back then, so the hotel suite idea was a big league version of a thank you note for all Ross had done for Heyward during Heyward's early years in the MLB. Via Bleacher Report:
"I know how special it is to have teammates like he was my first three years in Atlanta. You don't take it for granted," Heyward told Bleacher Report. "I wanted to say thank you from the bottom of my heart, as a teammate and as a friend, for what he's done for me."
Ross, who plans to retire after the 2016 season, told Bleacher Report that the gesture moved him to tears. As a father of three children ranging in age from seven years old to a newborn, Ross said the space is invaluable because it allows him to comfortably spend time with his family during the lengthy baseball season.
Even Cubs general manager Theo Epstein was impressed by Heyward's gesture.
"There are a lot of class acts in this game," Epstein told Bleacher Report. "People do some generous things that never [publicly] see the light of day.
"But that's as poignant a gesture as I've seen."