Jaguars LT Joeckel struggles with Houston pass rush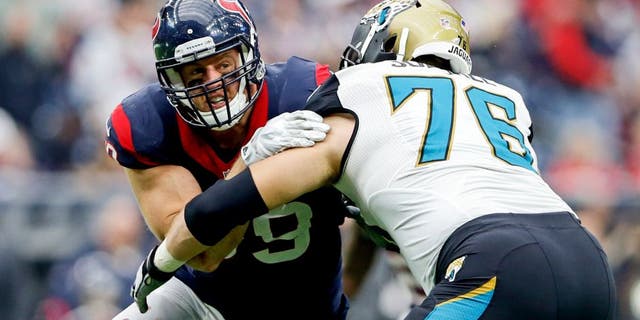 The Houston Texans' pass rush had a dominating day in the Sunday's 30-6 win over the Jacksonville Jaguars, recording eight sacks of Jacksonville quarterback Blake Bortles.
It was an especially rough afternoon for Jaguars left tackle Luke Joeckel, who was beaten for four sacks. Joeckel gave up two sacks to Texans defensive end J.J. Watt and another pair to linebacker Whitney Mercilus.
Via Jacksonville's official website:
Sunday's performance was a disappointment for Joeckel individually and the for the Jacksonville offensive line as a whole, but the season still marked a major improvement over the year before.
In 2014 the Jaguars gave up an NFL-leading 71 sacks. This season, that number was cut significantly, as Bortles was sacked 51 times.